EduFin 3.0
Marco Montemagno for Banca Generali
Innovation and sustainability in financial education
What is inflation?
How does it impact our daily lives?
What will be the future of investment?
How does blockchain work? What does Non Fungible Token mean?
These are just some of the questions that mark the present and future of the savings world and which Edufin3.0, the financial education project of Banca Generali and Marco "Monty" Montemagno, will try to answer.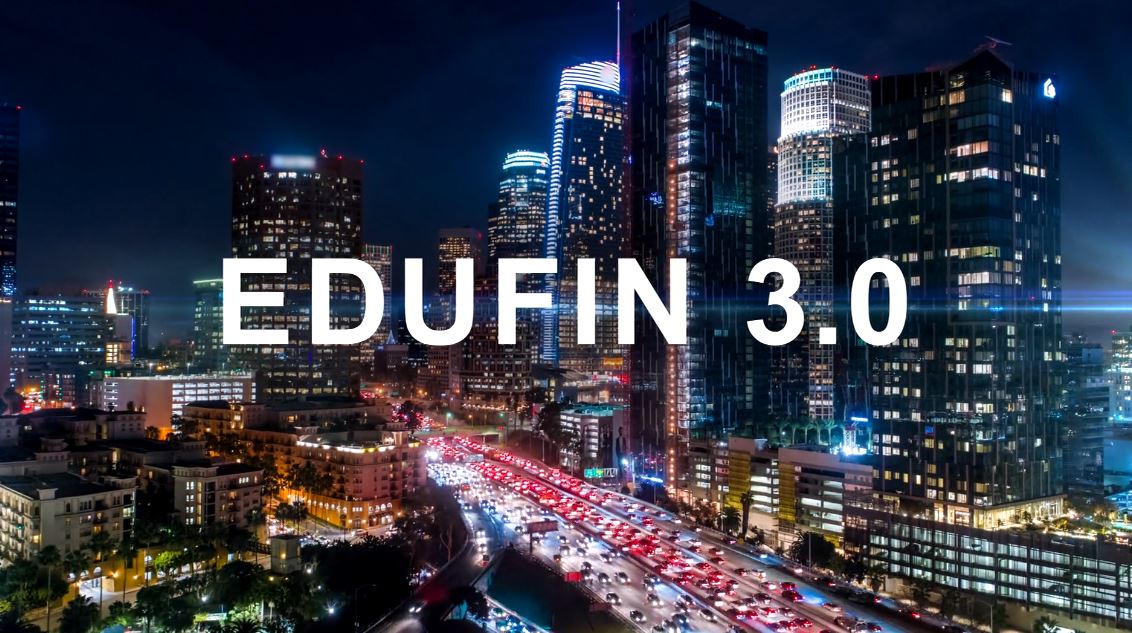 Marco Montemagno & Gian Maria Mossa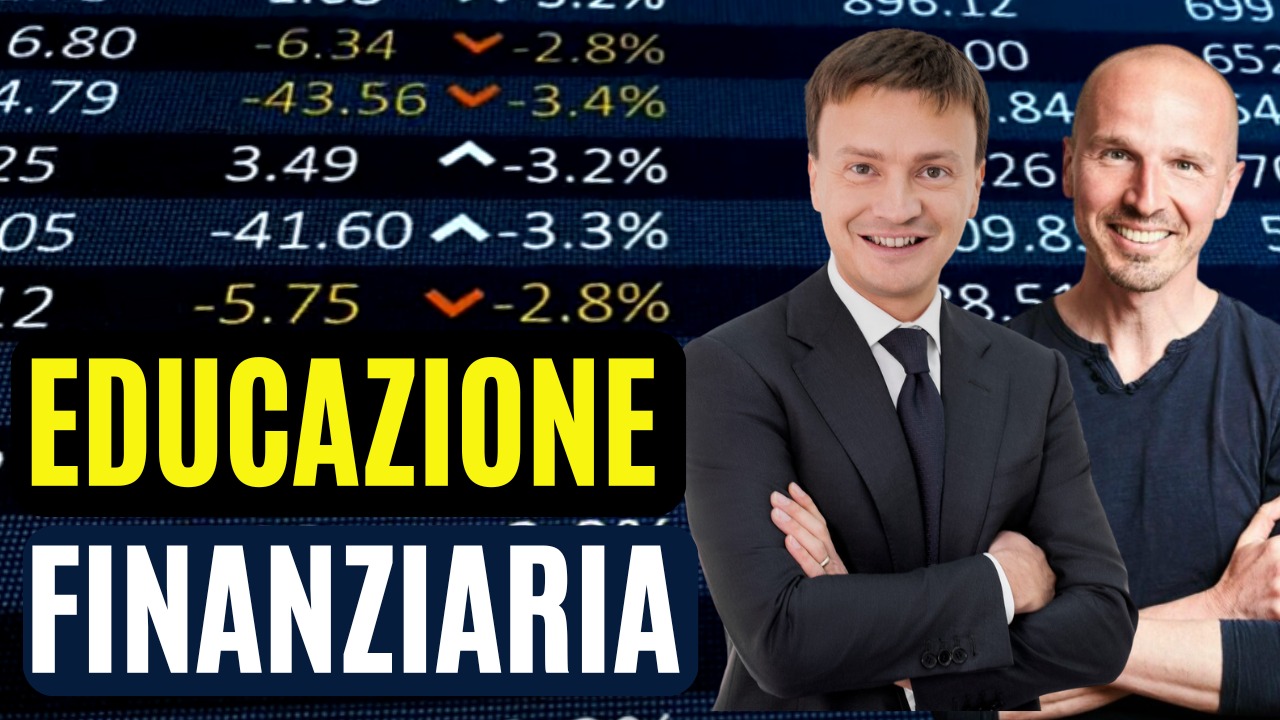 Marco Montemagno & Christian Miccoli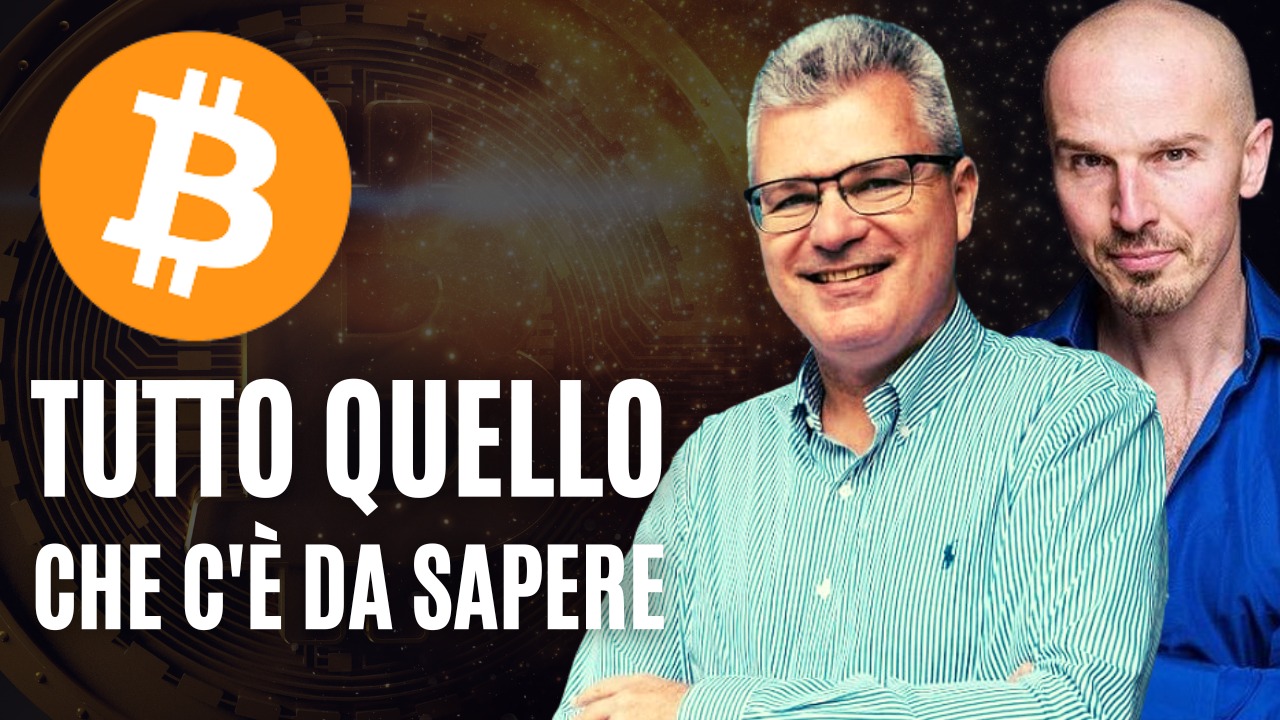 Marco Montemagno & Matteo Villani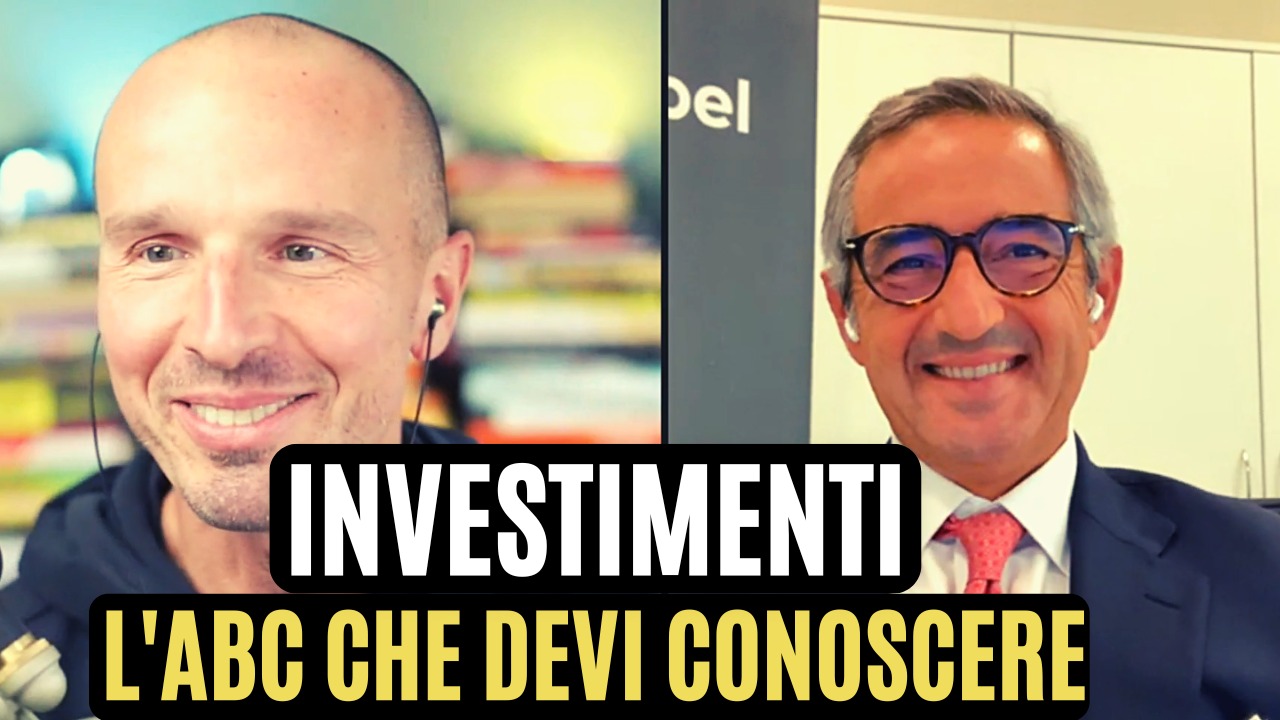 Marco Montemagno & Nicola Ronchetti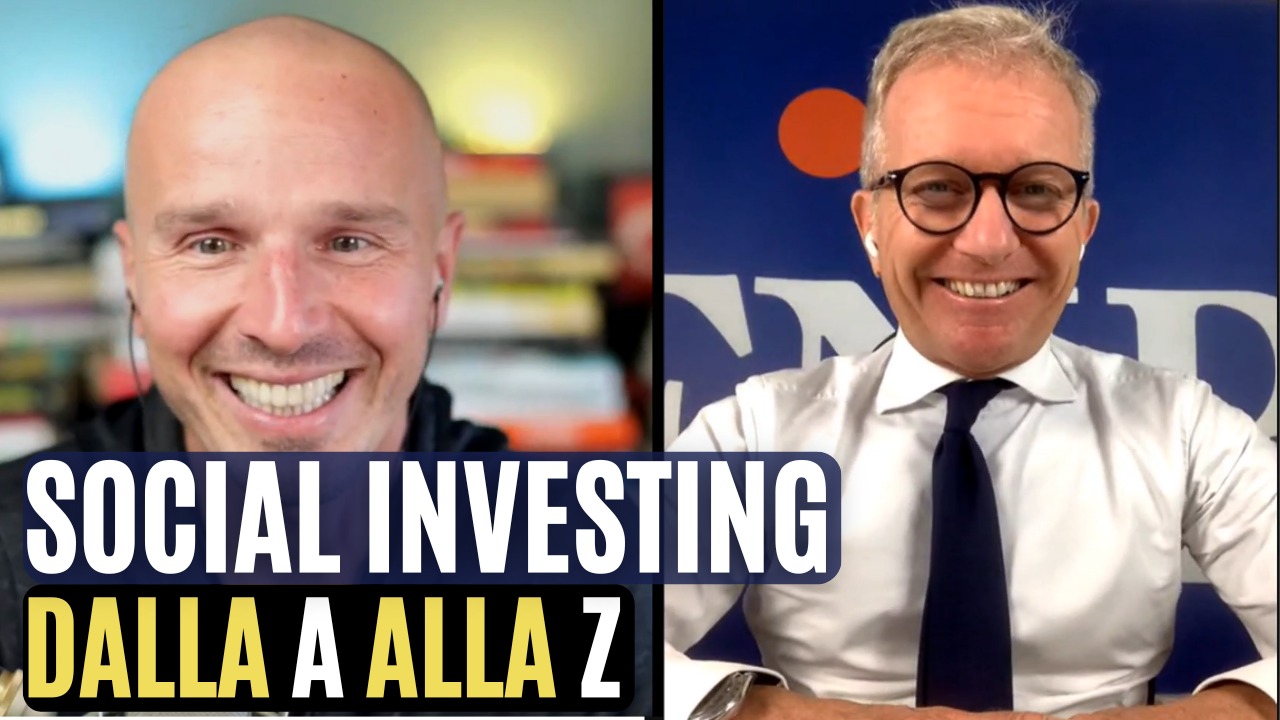 Marco Montemagno & Fabrizio Crespi
Marco Montemagno & Christian Miccoli (caso FTX)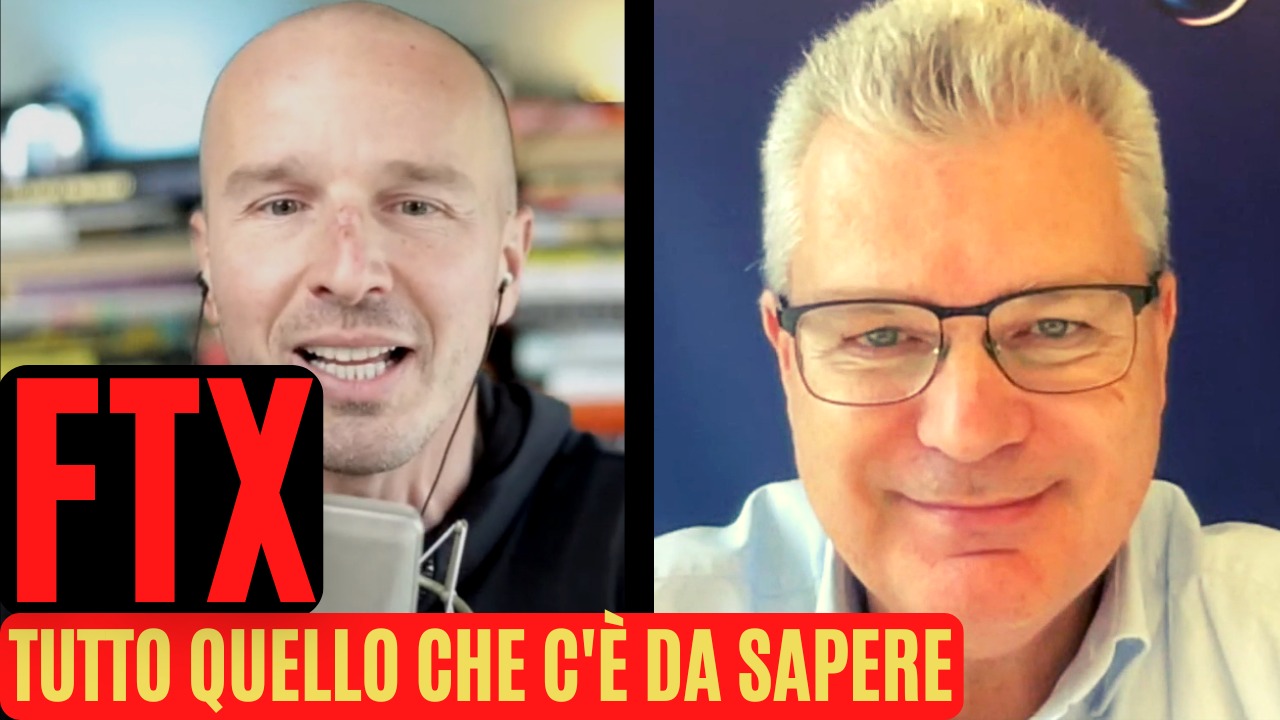 Marco Montemagno & Paolo Paschetta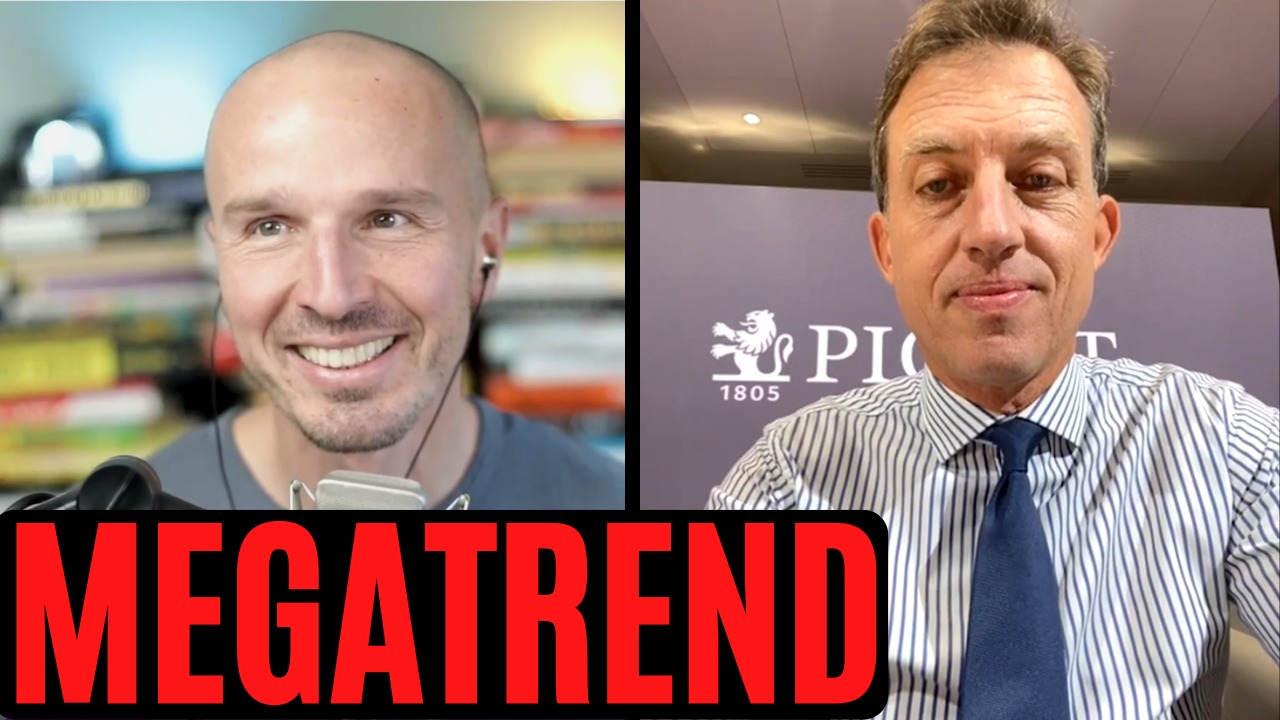 Marco Montemagno & Daniele Bonomo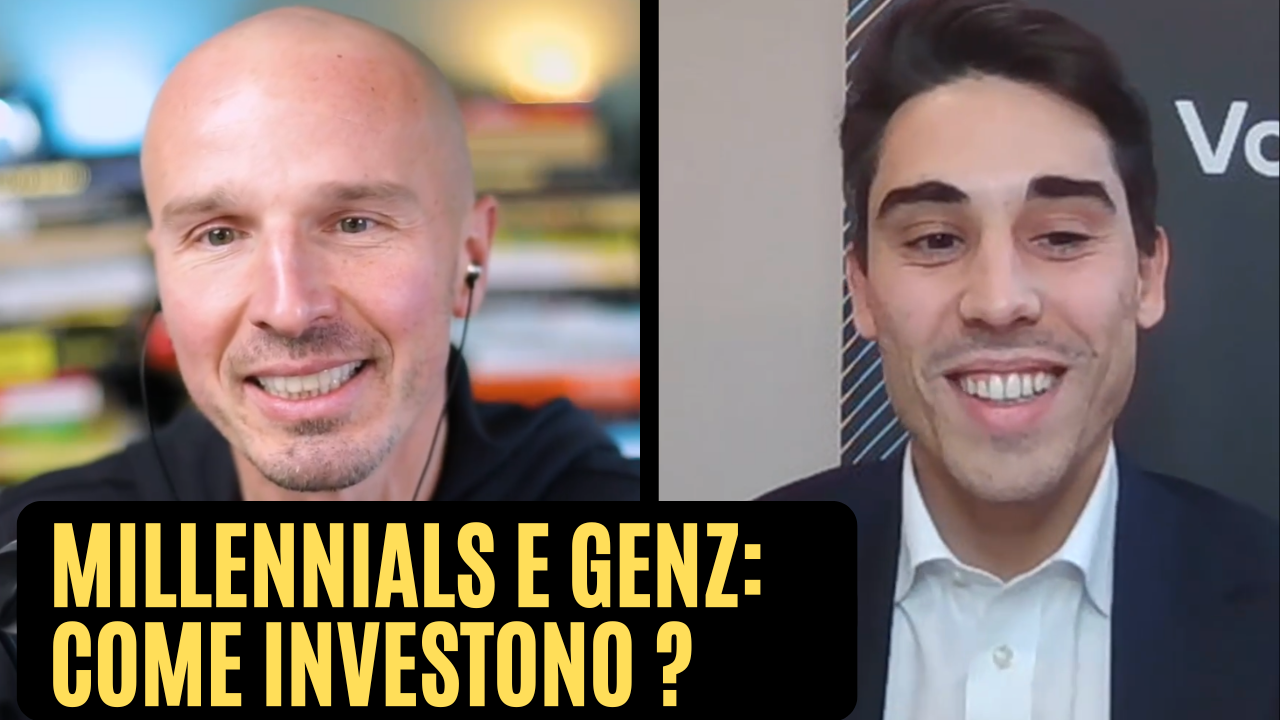 Marco Montemagno & Davide Oldani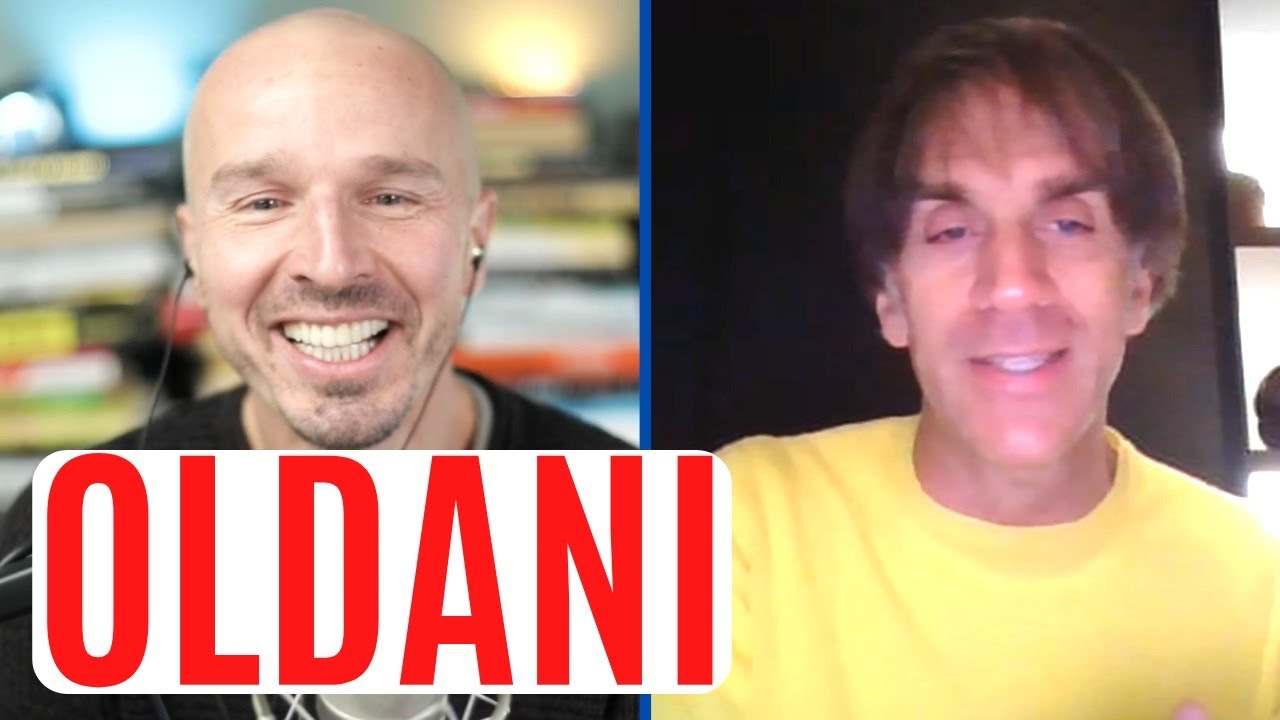 Marco Montemagno & Christian Coletto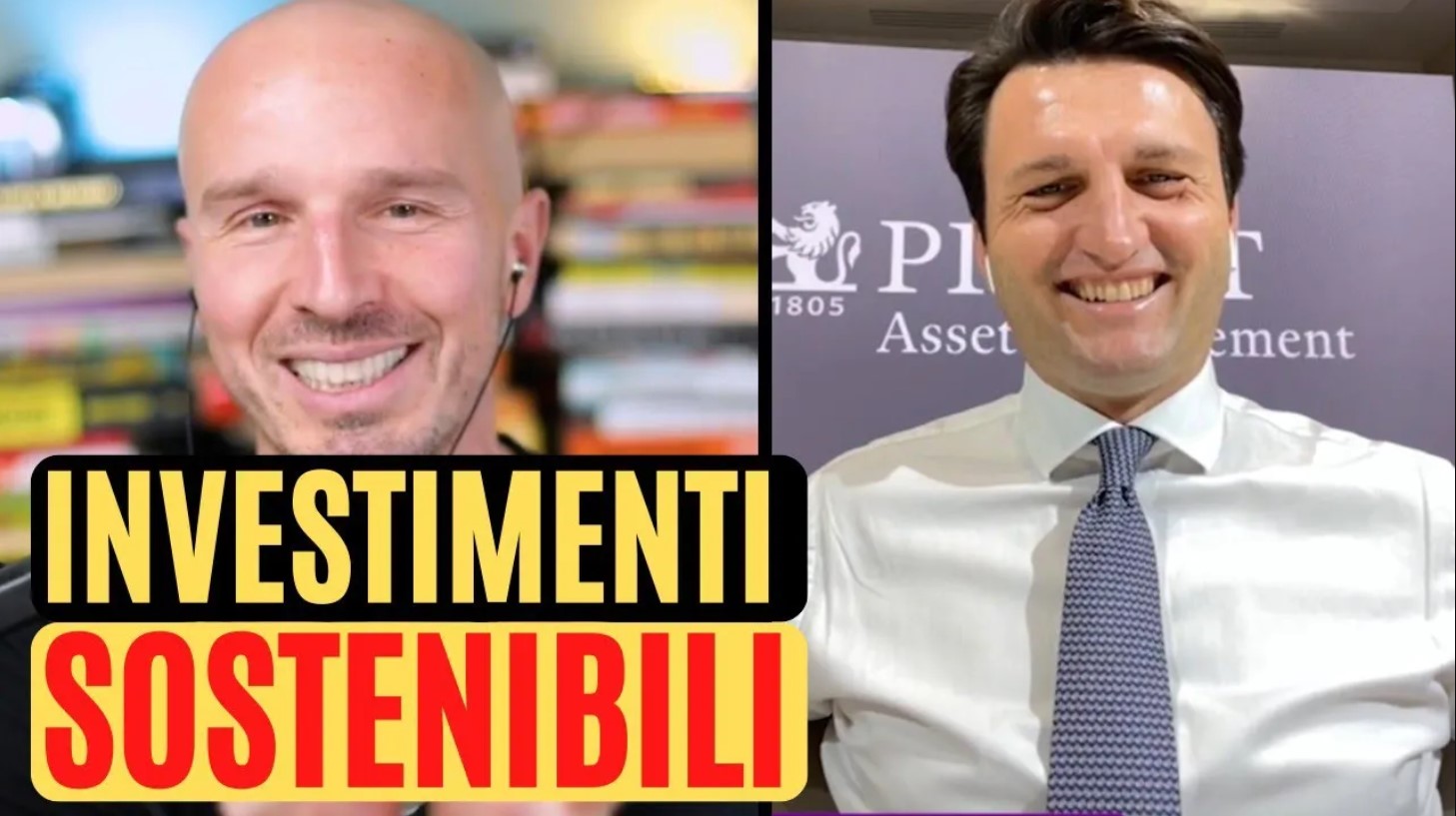 Marco Montemagno & Gianluca Ungari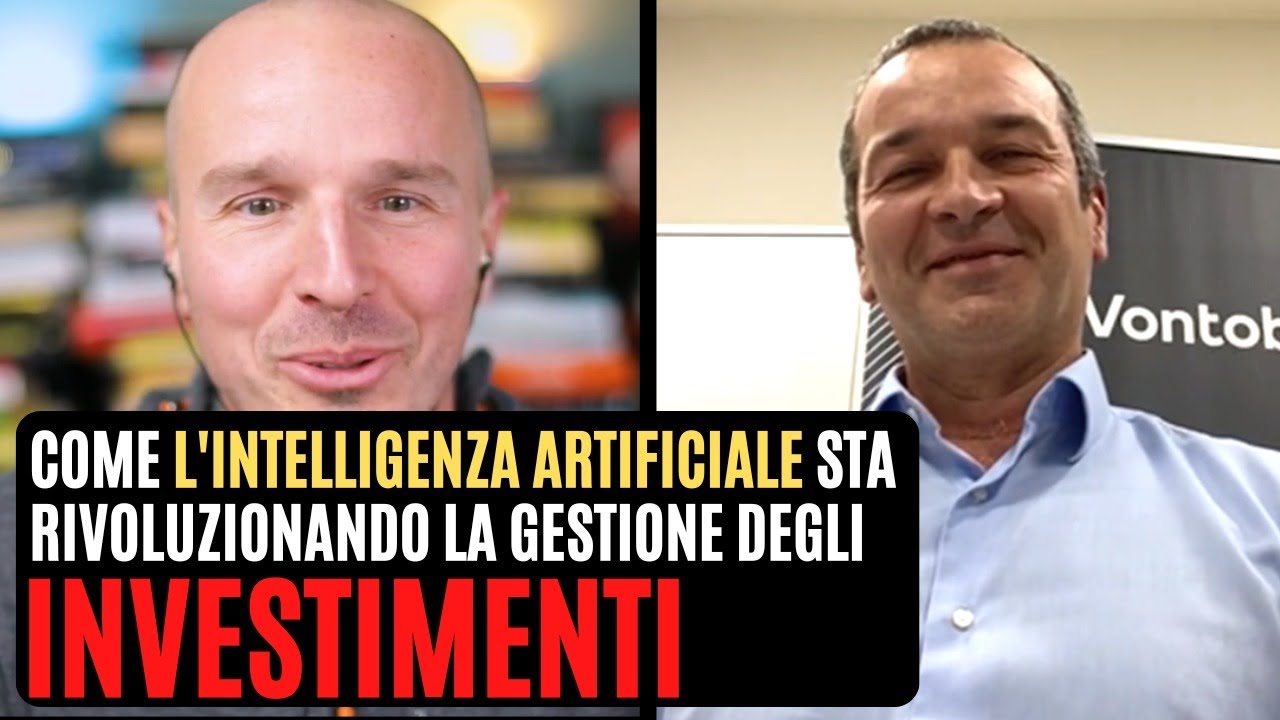 Marco Montemagno & Andrea Ragaini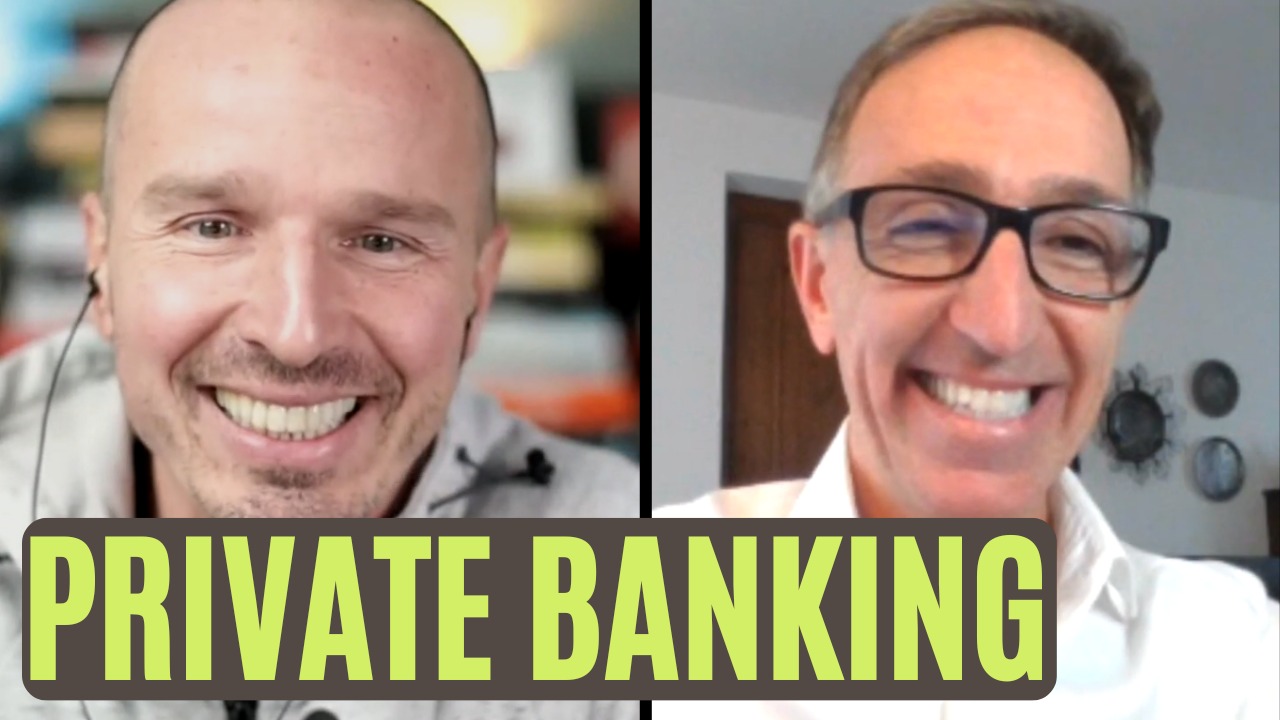 The initiative aims to spread a positive culture toward the world of investing among a cross-sectional audience that includes both new and mature generations.
To do so, Edufin3.0 will develop its content on all major social media platforms: from Facebook to TikTok, from Instagram to YouTube to podcasts.
The topics at the center of the editorial schedule will be developed on a weekly basis and will cover all the main topics of financial education, from the traditional ones to the novelties brought to the savings sector from cryptocurrencies to blockchain via the Metaverse. All developed through a straightforward dissemination key that relies on simple language, accompanied by graphic info and with messages tailored according to the time available to users and their willingness to delve into concepts.
The format of Edufin 3.0 traces the traditional "4 chats with..." that characterizes Marco Montemagno's editorial journey: an hour of informal chat in the company of international experts for each financial education topic taken up. The presence within Edufin3.0 of sportsmen, actors, entertainment personalities and educators will also offer an additional dimension and insights from people outside the world of finance and investment.
The project will be developed with an initial duration of 1 year, through 52 interviews. The full videos of each will be posted on Marco Montemagno's YouTube channel and declined in the form of podcasts that will be made available on Spotify's platform. Ad hoc pills will also be developed for each topic and uploaded to Marco Montemagno's profiles on Facebook, Twitter, and LinkedIn. Lastly, the dissemination of clips on Instagram and TikTok will represent a key to also engage an audience of users falling within a younger age group, so as to also bring those who will be the savers of the future closer to this subject.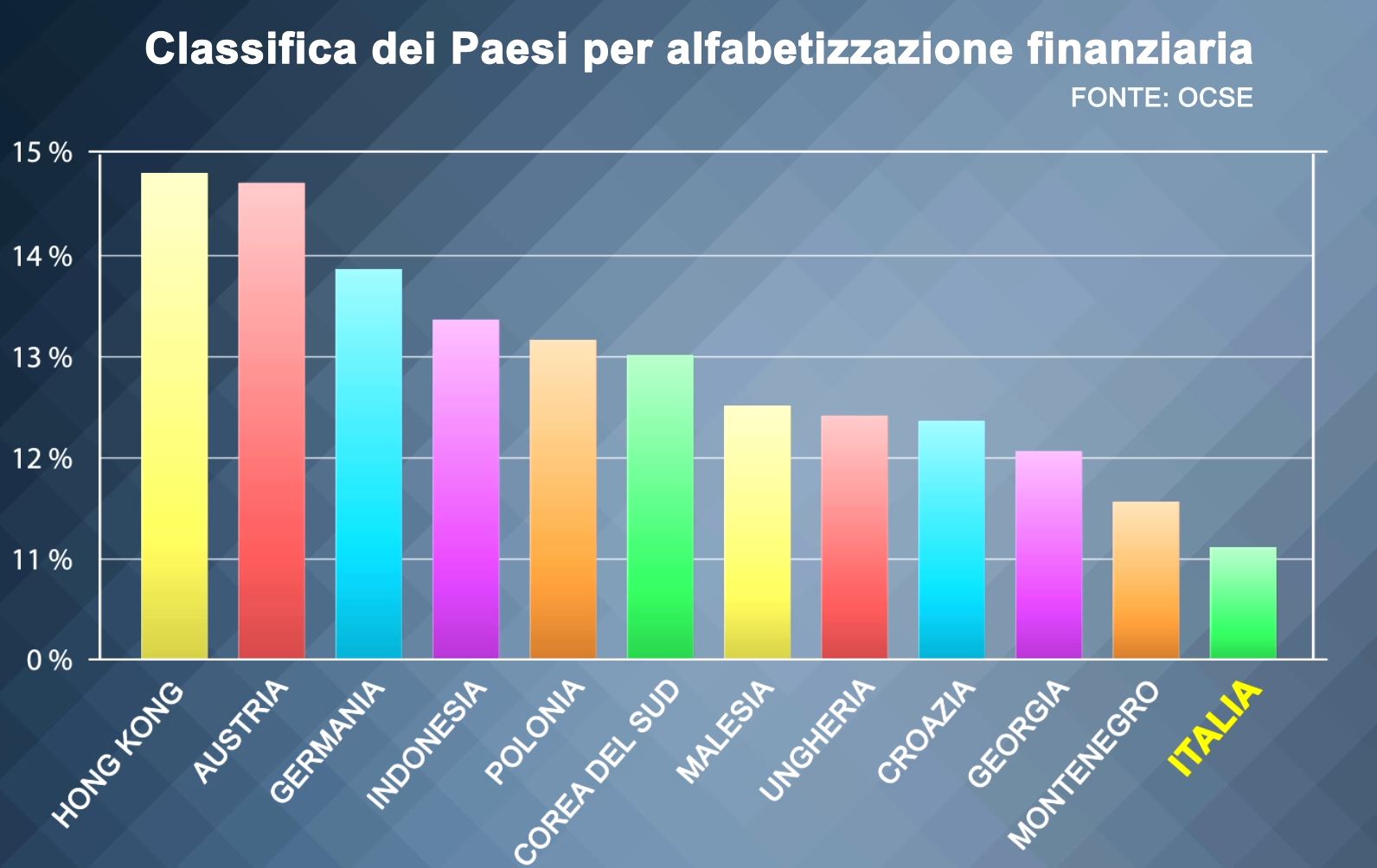 Italy and financial education
That of financial education in Italy is a complicated story that has been showing the same weaknesses for too many years.
According to Bankitalia's latest surveys, only 44.3 percent of Italians possess sufficient skills in financial matters.
This is up from the last survey, but still places our country 25th out of 26 in the OECD rankings for financial education.
The situation is improving among young people, though not by much. Narrowing the field to only high school students, in fact, Italy ranks 13th out of 20 countries considered in the area of financial skills.
Financial education is of fundamental importance for a sustainable future of savings. International rankings place us at the bottom of the league table among OECD countries in the understanding of economic-financial tools and dynamics, depriving us of the opportunity to further enhance the extraordinary social crutch that savings represent today and to bring even closer its contribution to supporting the economy. This is why we are delighted with the willingness of Marco Montemagno and our partners in tackling together this path, which has the ambition of bringing the wide audience of Monty's social channels even closer to this extraordinary and rapidly evolving world of fintech.
Gian Maria Mossa, CEO at Banca Generali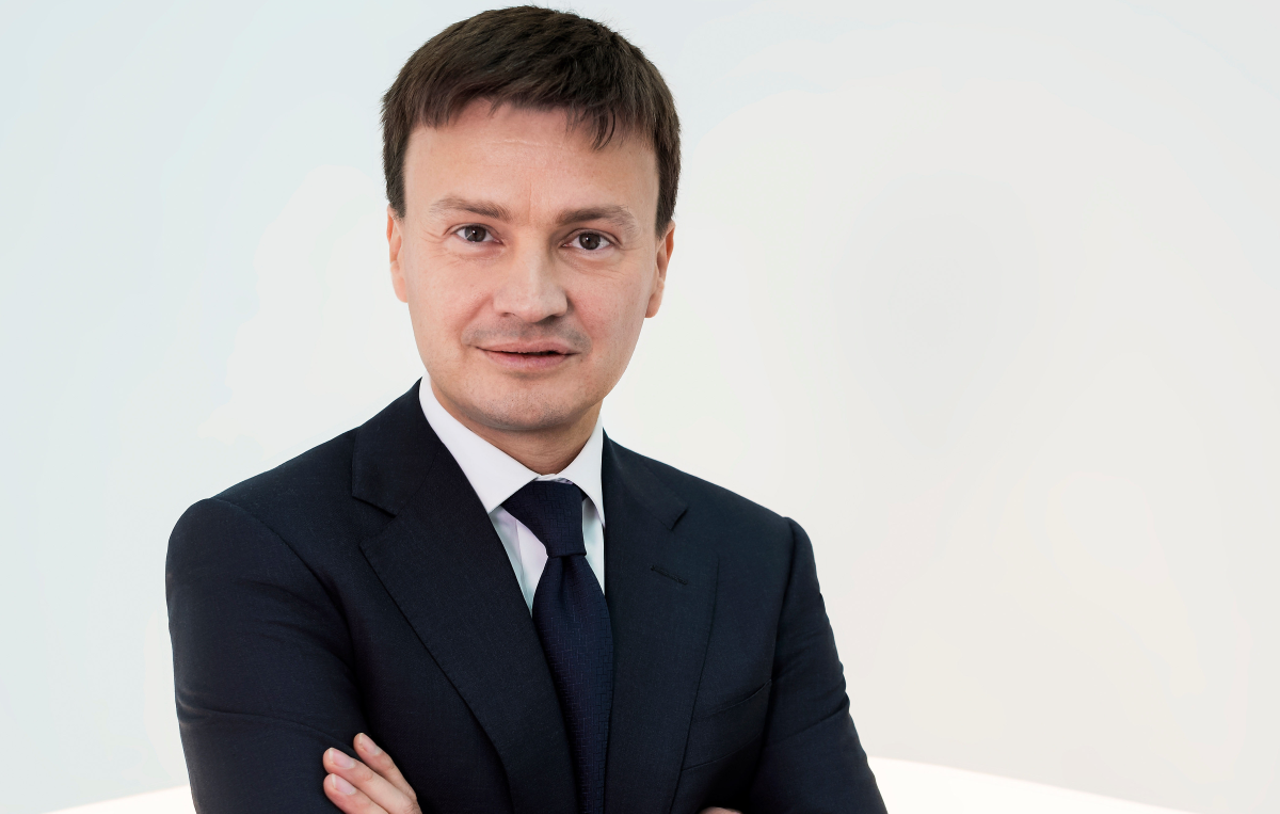 Within Edufin3.0, Banca Generali and Marco Montemagno will be able to count on the presence of four financial partners of high standing.
Pictet AM - the Swiss bank's division specializing in asset management;
Vontobel AM - the European leader in investment solutions for private and institutional clients;
who will provide their expertise in the world of equity markets and investment instruments.
Conio - the leading Italian wallet for Bitcoin trading;
Algorand - proof-of-stake protocol supporting cryptocurrencies.
who will open an evocative view dedicated to the trends shaping the world of digital currencies and blockchain.
Finally, the presence of Meta will offer insights into drawing future trends in savings in innovative and fascinating contexts such as the metaverse.