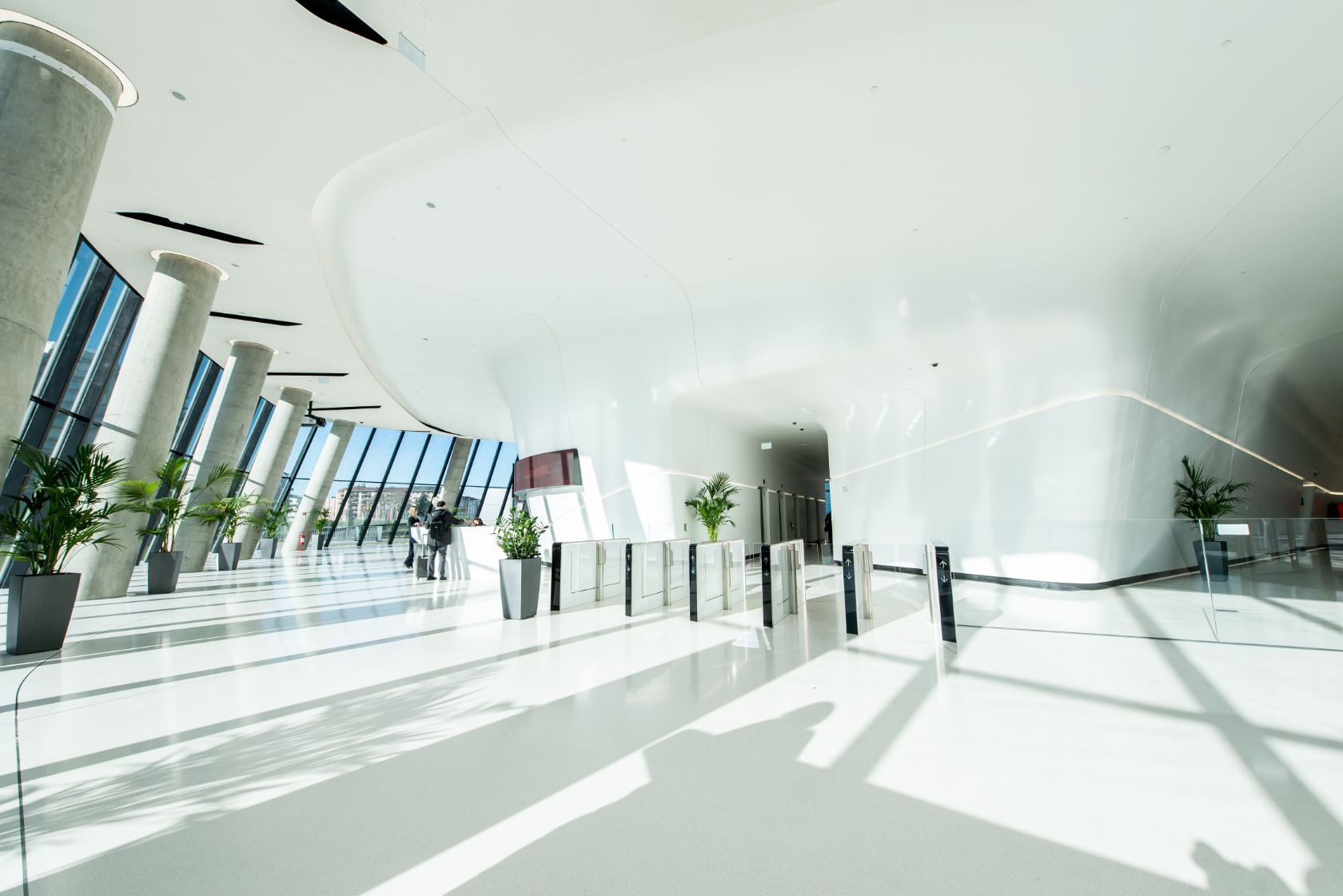 Corporate structure
We chose a lean corporate structure that allows us to respond to all customer needs with effectiveness and professionalism.
We are a private bank listed on the Milan Stock Exchange since 2006 (which became part of the FTSE-MIB index from March 20th, 2017) and 50.1% of its share capital is controlled by Assicurazioni Generali SpA. Banca Generali controls: BG Fund Management Luxembourg SA, Generfid S.p.A. and BG Valeur SA, that are part of banking group.
The offer in the strategic activities is completed by the joint venture with BG Saxo SIM S.p.A., the society dedicated to the trading online in synergy with the Danish Saxo Bank,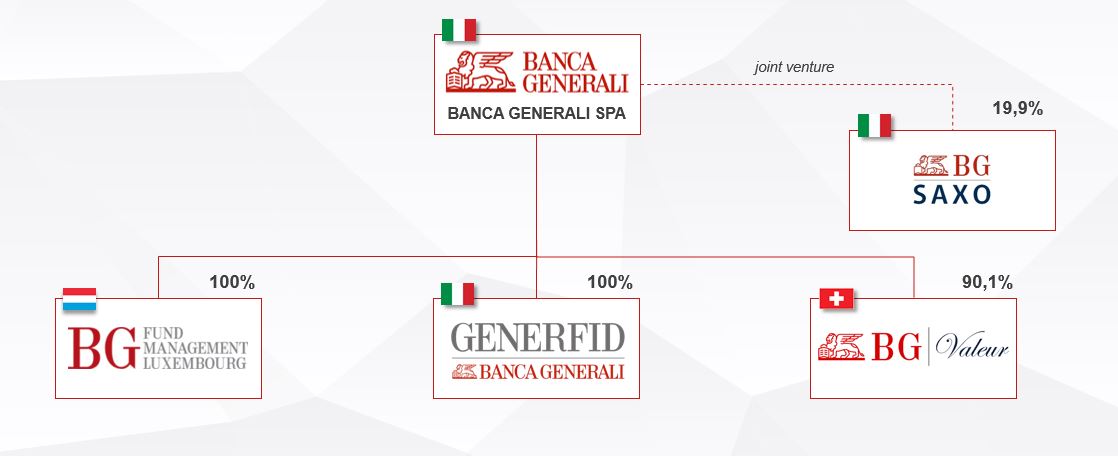 BG Fund Management Luxembourg
BG Fund Management Luxembourg S.A. is the Luxembourg-based Generali Group's asset management product factory in Europe. Created in 2014 through the split of Generali Fund Management, BG Fund Management Luxembourg is 100% owned by Banca Generali.