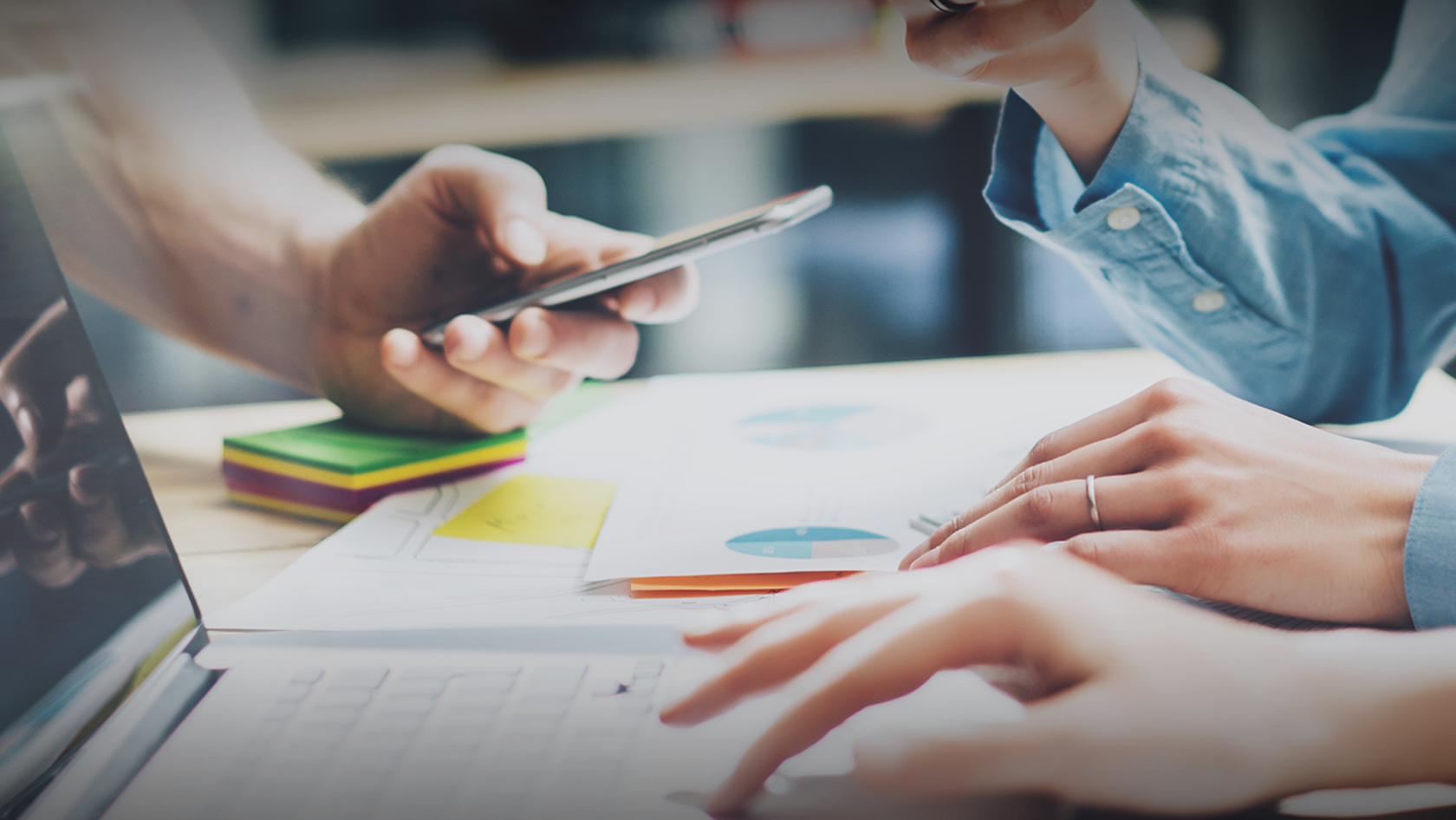 Business Model
We stand apart within the Italian finance sector for the central role played by the financial advisory and wealth planning services through a network of Private Bankers ranked at the top of the industry by competency and professionalism.
We stand apart within the Italian finance sector for our financial advisory and wealth planning services we offer to the Private and Affluent Client through the bond of trust between Financial Advisor and client, key element that is complemented by our range of products, services and tools.
Our business model moves toward an "integrated thinking" logic, namely an awareness that the value created by an organisation is visible through the exchange, growth, reduction and continual transformation of the capital that it uses and influences, with its stakeholders and civil society as a whole.
Our activities are divided into two macro business areas:
Within these, our offer is divided into:
We provide our clients with a range of bespoke banking accounts and services that make doing day-to-day business simple and efficient, thanks to a line of innovative options that ensure the utmost security in online and mobile payments and banking.
We tend to the AUC component of our clients' portfolios by providing advice on the purchase and sale of securities on the secondary and primary markets, in addition to offering certificates. Through BG Saxo SIM, we are able to offer one of the best performing and comprehensive trading platforms on the market to our Financial Advisors and clients;
We offer a wide range of mutual funds, as part of an open architecture that benefits from expert selection of the best solutions that thousands of international asset managers have to offer. We also offer a cutting-edge range of managed wrappers and third-party management services that make it possible to construct bespoke solutions, while always prioritising risk protection. In 2020, We accelerated the development of our liquid products, particularly through ESG solutions, and programmed savings. In addition, we also launched the new Private Markets solutions dedicated to investments in real economy, particularly 8a+ Real Innovation (Alternative Investment Fund) and 8a+ Italy ELTIF (European Long Term Investment Fund);
In the field of insurance investments, and in particular in the use of asset management to protect and personalise investments, we rely on the synergies and expertise offered by the Generali Group, complemented by its own experience and striving for innovation. In 2020, we introduced an innovative recurring premium product targeted to Affluent clients (BG Insieme Progetti di Vita) and accelerated the distribution of the new Private Insurance under Luxembourg law launched by the Generali Group, targeted to HNW clients (Lux Protection Life).
We offer a wide array of wealth advisory solutions that extend the relationship with households beyond investment issues to encompass pension planning, corporate finance, real estate and art advisory, with an eye to potential optimisation in protection for future contingencies and challenges relating to generational transfer (family protection).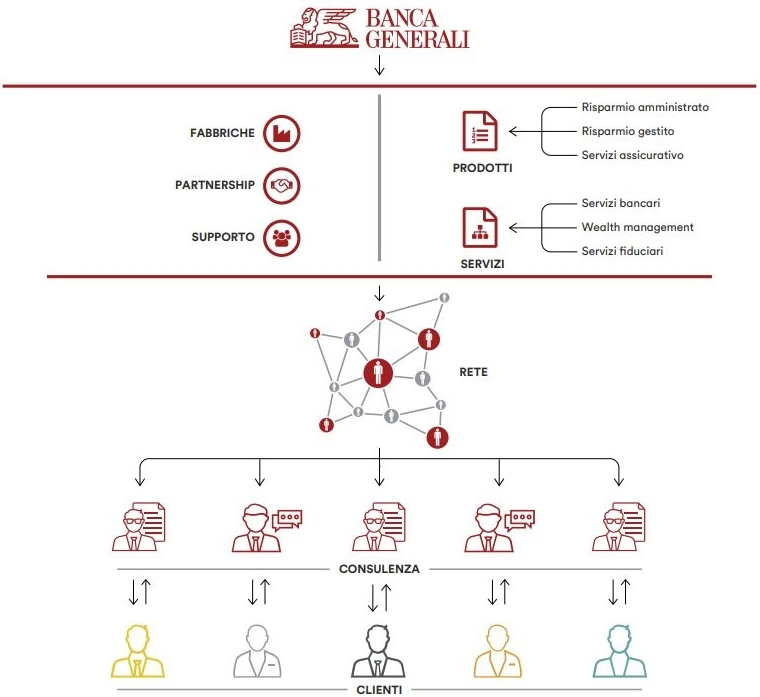 This range has been designed and is offered to the client with the support of a value chain consisting of:
Commercial networks
The relationship with clients occurs through a Financial Advisor network (made up of Financial Planners, Private Bankers, Wealth Managers and Relationship Managers), able to best meet the different needs of Financial Advisors and Clients;
Management companies
In addition to offering banking services, we control a number of management companies in order to offer its customers the best solutions in some specific segments.
These companies include:
Regarding management companies, in 2020 the corporate structure of Nextam Partners, management boutique acquired in 2019, was further rationalised, leading to the merger of Nextam Partners S.p.A. and Nextam Partners SGR in Banca Generali S.p.A., in addition to the acquisition of a minority stake in the management company 8a+ Investimenti SGR, following the transfer of some UCITS funds to Nextam Partners SGR;
Partnerships
To bring our clients the best specialist services the market has to offer in terms of products, wealth management and technology, we have formed selected partnerships with other firms in Italy and internationally.
We believe in long-term growth by creating value for our people and communities, while protecting the planet.