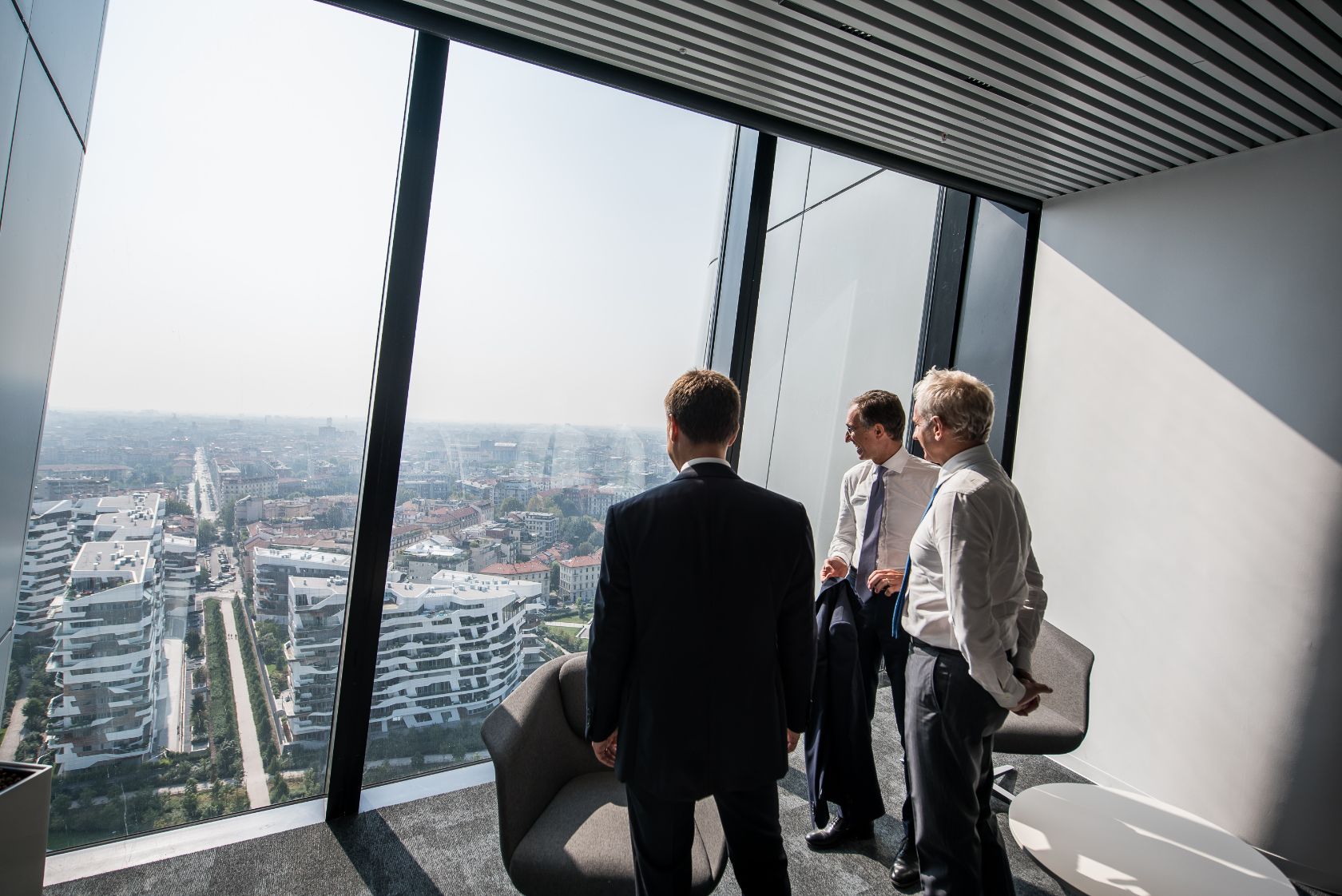 Organization
A team of people united by the values of integrity and social responsibility that every day strives for the best service to the client and its consultant.
The CEO and General Manager speaks with the Board of Directors for strategic decisions and, together with the two Deputy General managers, coordinates all the bank's operational functions.
In addition, the control functions, the financial area, the human resources department, the legal area and the marketing and external relation department report directly to the CEO.
In order to guarantee its independence, the Internal Audit function is accountable directly to the Board of Directors.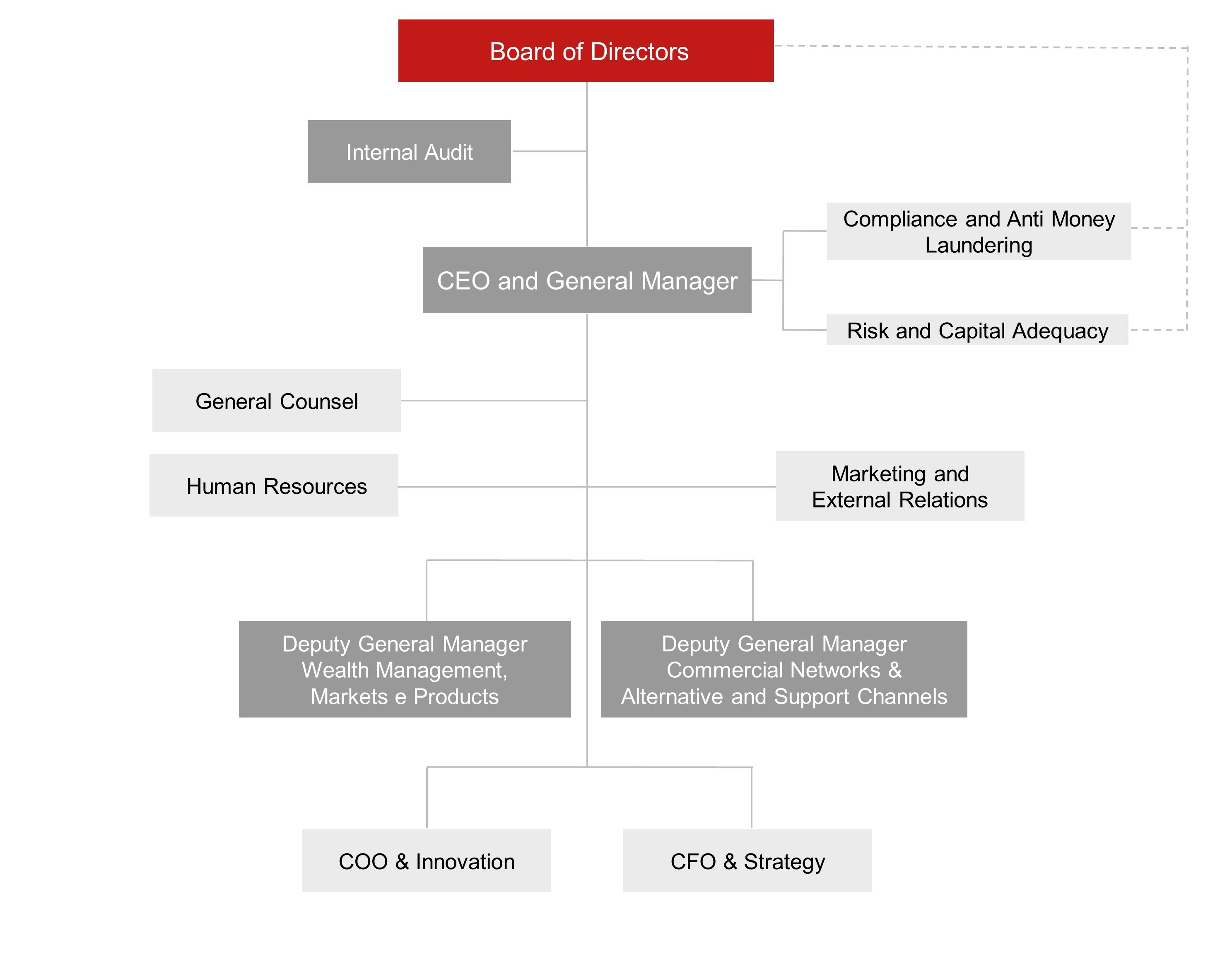 We chose a lean corporate structure that allows us to respond to all customer needs with effectiveness and professionalism.