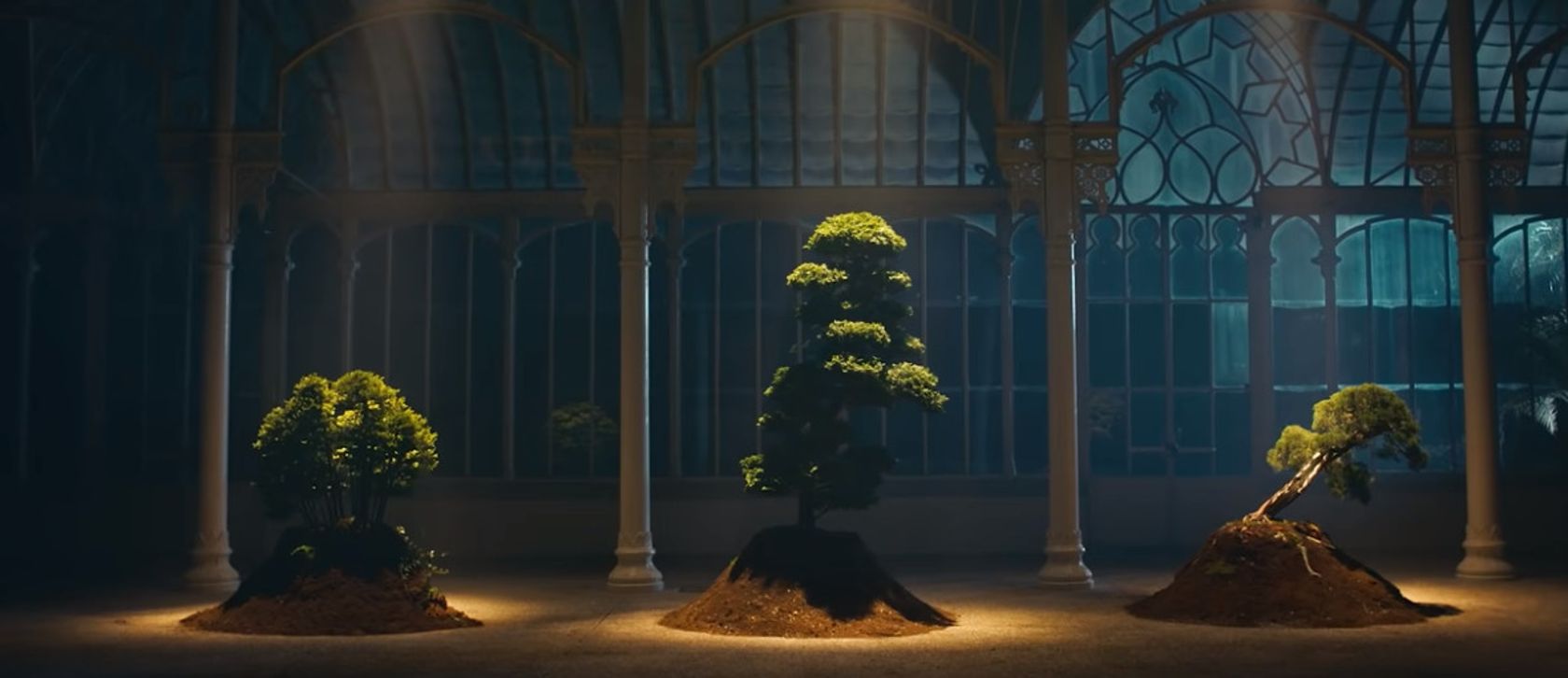 Our goals
Family protection, focus on our financial advisors, innovation and sustainable approach: these are the hallmarks of our strategy.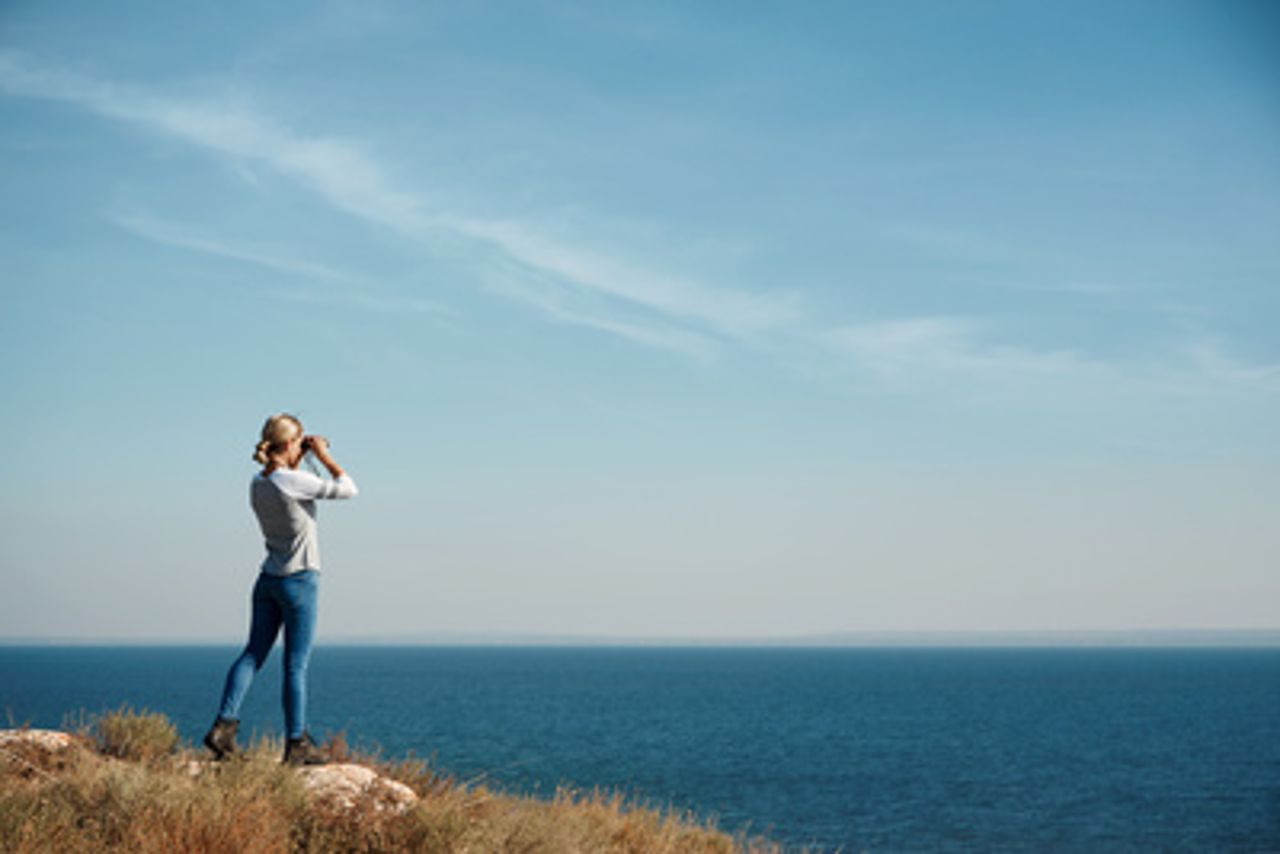 Italy's financial advisory industry is undergoing a period of change that presents new challenges and opportunities for industry players.
Banca Generali stands out in the Italian finance industry for the central role played by its financial advisory and wealth planning services, firmly supported by the pillars formed by its outstanding financial advisory network, exclusive approach to wealth management and strong focus on the digital channel, developing and looking after our customers life plans.
The Strategic Plan presented to the financial community on the 2018 Investor Day combined the strategic pillars with three new pillars relating to:
A People Strategy based on a culture of talent, sustainability, diversity & inclusion;
The digital enhancement of the brand to reinforce customer touch points;
A strong drive towards internationalisation.
The 6 pillars of our strategic plan
HUMAN RESOURCES AND ORGANIZATION
Encouraging a culture of sustainability and creating an attractive working environment for talent that is inclusive and capable of making the most of diversity.
DIGITAL MINDSET
Reinforcing the open-banking approach, positioning ourselves as a systems integrator for an ecosystem of partnerships, where the top platforms and skills the market has to offer are integrated into our line-up and placed at the disposal of financial advisors and clients.
WEALTH MANAGEMENT APPROACH
Continuing to offer an holistic advisory approach supporting the financial advisors in dialoguing with households not only regarding investment issues, but also pension planning and corporate welfare, real estate and art advisory, and for the study of potential optimisation in protection for the future and in the challenges tied to generational transfer.
NETWORK EXCELLENCE
Continuing to offer a best-in-class network in terms of the professionalism of our financial advisors, by providing constant training and recruiting the top talent on the market.
BRAND
Making the most of the strength of the Generali brand, with a particular focus on our premium positioning and digital presence.
INTERNATIONAL ASPIRATION
Taking an international approach to serving Italian clients, while also creating the conditions for new long-term growth through selective expansion into international markets, developing specific value propositions for local financial advisors and clients.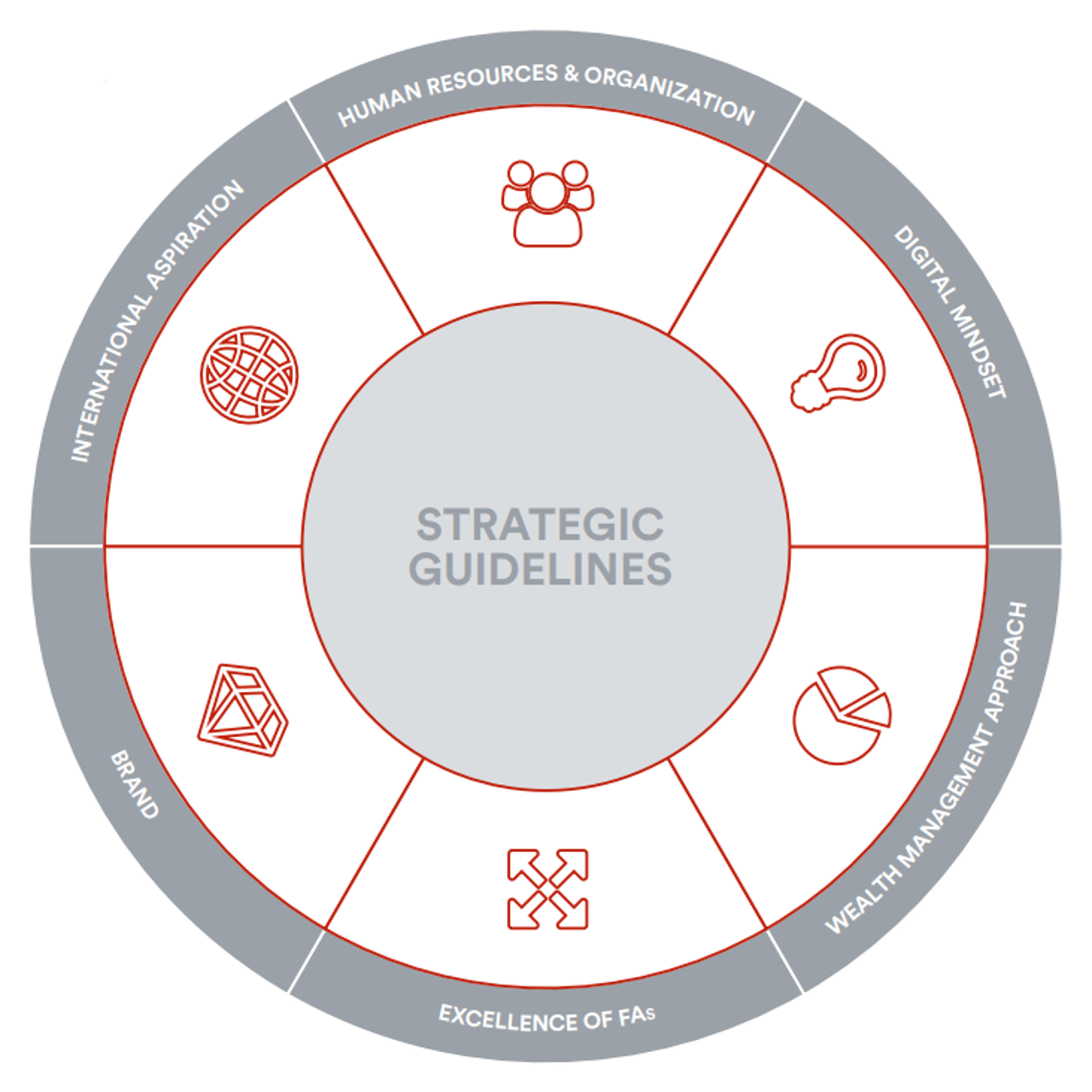 The goals of our strategic plan
With a view to standing out for the quality of its Financial Advisors, we intend:
To identify and implement the commercial best practices drawn from the most successful cases and applied on a general basis;
We also intend to increasingly spread the team-based model, aimed at keeping high levels of productivity in a context of ever larger portfolios by encouraging disciplinary specialisation and facilitating more senior Financial Advisors' handover.
Within the framework of financial offerings, we intends:
To further develop its ESG range, making it into one of the distinctive aspects of its commercial proposition;
To create a new private markets investment line to offer return and diversification opportunities to customers with an adequate investment profile.
To continue the digitalization process we are supporting:
Advanced advisory contract, with a robo-for-advisory service in partnership with UBS, to support its advisors in monitoring portfolio quality and identifying commercial opportunities.
BG Saxo SIM and to continue to innovate and improve digital touchpoints in direct relationships between the Bank and its customers.
At the level of international expansion:
We intend to launch investment and advisory services to Italian clients with assets under custody in Switzerland. Moreover, the Group intends to develop a local network of bankers and an international Client base.
We presented our strategic plan on Investor Day 2018.
Find out about our financial goals.
A team of people united by the values of integrity and social responsibility that every day strives for the best service to the client and its consultant.