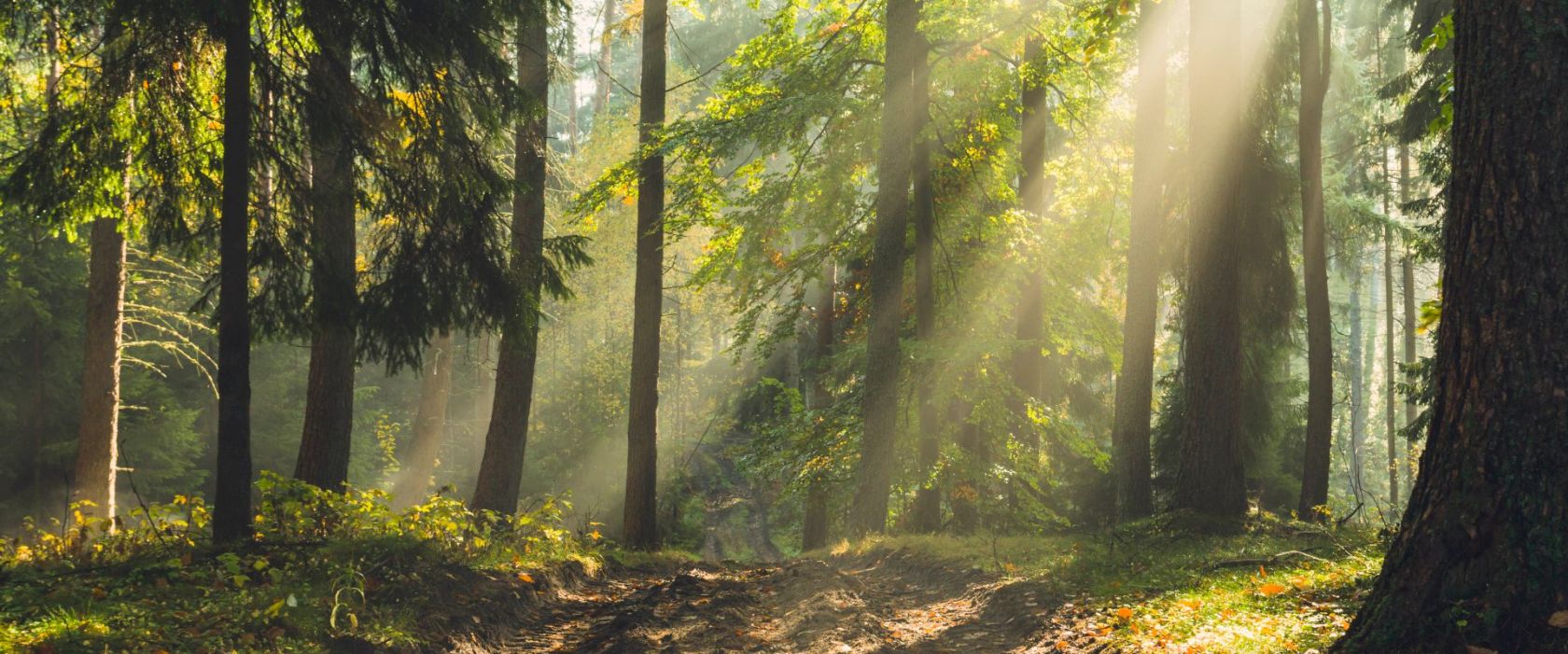 Environment and community
We steer our choices so as to ensure compatibility between economic initiative and environmental needs, taking an active role in creating a sustainable future.
Protecting the environment and the local areas as an essential common good
We devote great attention to the environment and to the community in which we operate. Aware that economic development is only possible by preserving the environment in which we live, also for the benefit of future generations, we are committed to projects and initiatives aimed at reducing the environmental impacts of our activities.
In so doing, we seek to ensure that economic initiatives and environmental needs are fully compatible by pursuing the following objectives:
preventing environmental risks and complying fully with environmental laws;
fostering greater awareness of environmental challenges amongst contractors and employees, clients, suppliers and other relevant stakeholders, driving the development of services and products that protect the environment and climate;
supporting the development and spread of technologies for efficient management of natural resources, protection of biodiversity and mitigation of and adaptation to climate change.
We also consider the development of policies in support of the communities with which we interact to be one of the key factors of our business model. It is from this perspective that we make a priority of investing in the growth and development of the local communities in which we operate, safeguarding and enhancing the best they have to offer and the most talented organisations.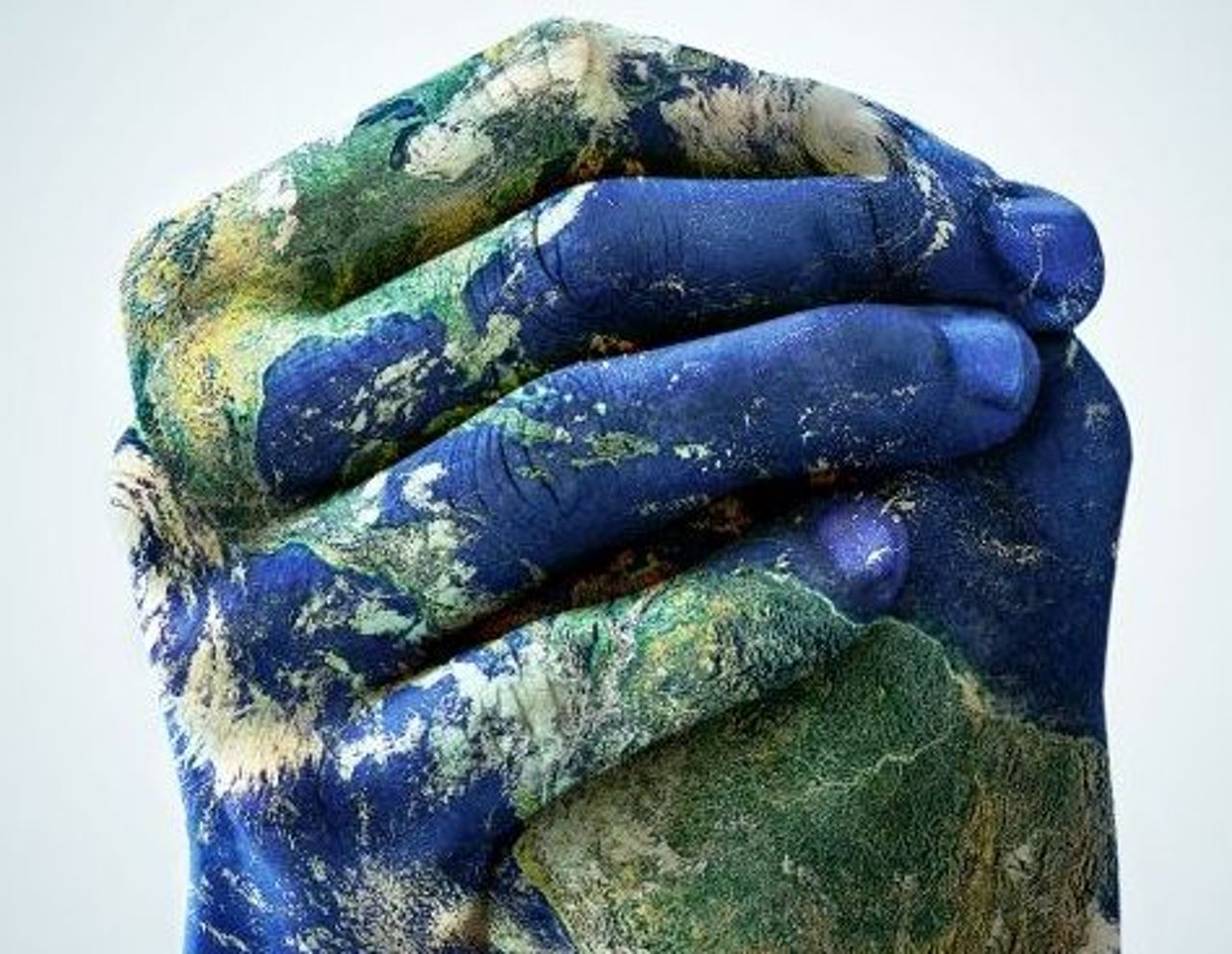 2021 environmental improvement goals and targets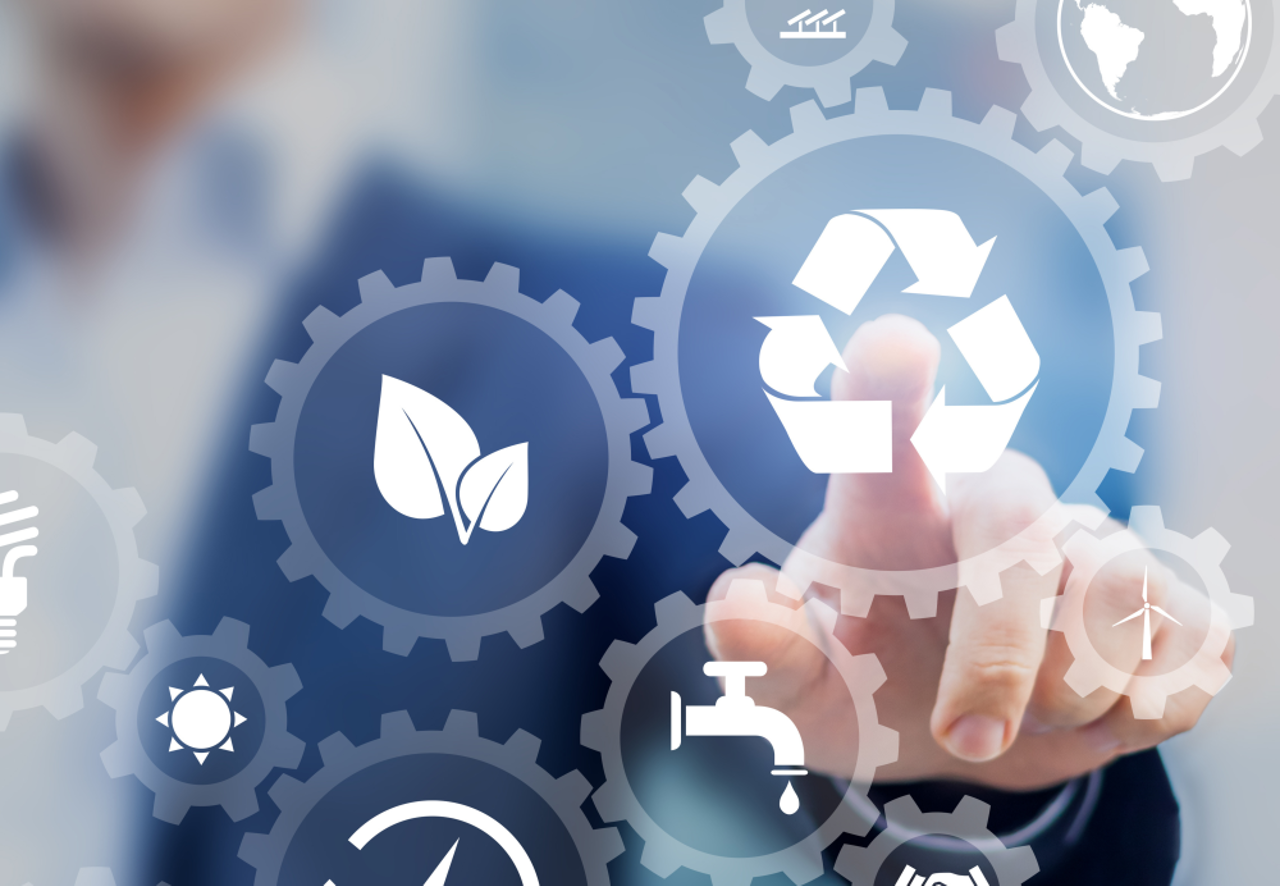 In light of the growing importance of sustainability issues at the national and international level, we continue to prove our commitment by constantly considering the interests of our stakeholders and the economic, environmental and social impacts of the activities when formulating the company strategy and designing policies. In fact, stakeholders are increasingly vocal in demanding that companies adopt a socially responsible approach to business and contribute positively to society in a broad sense in the short, medium and long term.
In this context, we defined a strategic development and sustainability project that not only covers the area closely linked to ESG investments, but has also led to the launch of a "re-thinking" process of the whole Organisation based on the active engagement of all corporate Functions.
We regularly measure and report on the greenhouse gas emissions caused by our operations to assess the efficacy of our climate-change mitigation strategies. We adopt the WRI's GHG Protocol according to the location-based method as our reporting standard. The scope of environmental performance monitoring includes the two properties used as the company's headquarters: in Milan, Piazza Tre Torri 1 (Hadid Tower), and in Trieste, at Corso Cavour 5/a. These buildings host 716 employees, who make up 74% of the Banking Group's total headcount.
Bank branches and Financial Advisors' offices have been excluded from the scope of monitoring as these are local logistical facilities with different management approaches that do not guarantee the Bank full financial and operational control.
Banca Generali also focuses closely on the three Rs (reduce, reuse and recycle) for long-term assets, above all in logistics processes involving the closing, transfer or restyling of branches or agency offices.
In such cases, it proceeds by considering the following management methods (reported in decreasing order of priority):
potential reuse of the asset in the new location or at other properties, considering the cost-effectiveness of recovery and the aesthetic/functional result;
involvement, through network management, of local communities (e.g., non-profit organisations, associations, entities, etc.) for the recovery of assets no longer of interest to the Bank;
disposal of assets in public dumps to begin the industrial recycling process for the assets disposed of.
| GHG emissions | 2019 (baseline) | 2020 | 2021 | (var. % 2021-2019) |
| --- | --- | --- | --- | --- |
| Scope 1 - Direct emissions produced by heating fuels and the kilometres travelled by the fleet of company cars | 276 | 286 | 433 | 57% |
| Scope 2 - Indirect emissions caused by power consumption associated with the use of electrical power and district heating | 935 | 968 | 756 | -19% |
| Scope 3* - Other indirect emissions caused by power consumption associated with employees' business trips, paper and water consumption, as well as the waste disposal (including toner cartridges) | 192 | 76 | 67 | -65% |
| Total | 1,404 | 1,330 | 1,257 | -10% |
| *Employee mobility includes the use of personal cars only | | | | |
Percentage of GHG Emissions
Heat (District Heating)
14%
All the electricity we consume comes from renewable sources.
The Milan office, located in the Hadid Generali Tower, is also connected to a district heating network, which supplies hot water for heating and sanitary purposes.
| 2019 Consumption (GJ) | 2020 Consumption (GJ) | 2021 Consumption (GJ) | % Change 2021-2019 | 2020 Per-capita consumption (GJ) | 2021 Per-capita consumption (GJ) |
| --- | --- | --- | --- | --- | --- |
| 7,523 | 6,380 | 6,053 | -20% | 8.91 | 8.25 |
We consider water to be an important resource and is committed to using it sparingly in all our offices. Water is used primarily for the purposes of hygiene and sanitation and to supply the heating and air-conditioning systems. At the Milan office, aquifer water is used, drawn from deep below ground, which has the considerable advantage of being naturally purified by its passage through the permeable layers of the terrain. In this case, the water is pressurised and used directly for the hydrant network for cleaning, toilets and humidifiers. At the Trieste offices, almost all the water that is consumed comes from municipal or state mains.
Photocells or timer controls have been installed at both sites to reduce water consumption to a minimum and allow water flow to be controlled effectively.
| 2013 Water consumption (m3) | 2019 Water consumption (m3) | 2020 Water consumption (m3) | 2021 Water consumption (m3) | % Change 2021-2019 | 2020 Per-capita water consumption (m3) | 2021 Per-capita water consumption (m3) |
| --- | --- | --- | --- | --- | --- | --- |
| 9,063 | 8,412 | 5,045 | 3,883 | -54% | 7.04 | 5.29 |
Paper is the material most used in the banking sector. To reduce its consumption, we have introduced the following measures:
electronic archiving and dematerialisation of documents;
use of e-mail and messaging in communications between companies, branches, offices of Financial Advisors and customers;
introduction of Banca Generali Digital Collaboration, whereby Financial Advisors can send their investment proposals to customers, who in turn can review and redefine their investment decisions, with the possibility to confirm the instructions digitally without using paper/ print material;
activation, for clients who use Home Banking, of the Doc@online function, which can be used for the digital transmission of all communications from the Bank (e.g., account statements, term sheets, accounting documents, information memoranda, etc.).
In the offices included in the EMS, individual printers, photocopiers and faxes have been replaced with multi-function machines to be shared within each office or floor. The same measure was implemented in more than 50 Financial Advisor offices.
Where possible, we buys material with a lower unit weight than normal in order to contain the weight of the paper consumed. Almost 81% of the white paper consumed in 2020 consisted of certified green paper, originating in forests managed in accordance with environmental, social and economic standards established by recognised national and international schemes. In addition, we promotes the purchase of low environmental-impact stationery and toner cartridges (e.g., pens with water-based, solvent-free ink, pencils made of wood from sustainably managed forests, toner cartridges that are remanufactured or produced with recycled material).
| 2013 Paper consumption (quintals) | 2019 Paper consumption (quintals) | 2020 Paper consumption (quintals) | 2021 Paper consumption (quintals) | % Change 2021-2019 | 2020 Per-capita paper consumption (quintals) | 2021 Per-capita paper consumption (quintals) |
| --- | --- | --- | --- | --- | --- | --- |
| 402 | 267 | 64 | 115 | -57% | 0.10 | 0.16 |
We conducted a number of campaigns to raise awareness amongst our employees of the issue of proper waste management and sorting. Each corporate site has separate waste containers for paper and cardboard, plastic, glass and aluminium.
A high level of care is also taken in the correct disposal of waste that is most hazardous or harmful for the environment, such as IT products and toner cartridges. In detail, IT waste made up of obsolete electronic equipment is returned to the suppliers or sent to specialised plants handling the disposal and recycling of reusable parts. Similarly, most used toner cartridges are returned to the supplier to be recycled or remanufactured, whilst the rest are disposed of in accordance with regulations.
Hazardous waste (fluorescent tubes, batteries, etc.) is just a small portion of all the waste we produced and is disposed of using specialist firms. We track the hazardous waste it generates in specific registers, as required by applicable legislation.
| Waste generated in 2013 (quintals) | Waste generated in 2018 (quintals) | Waste generated in 2020 (quintals) | Waste generated in 2021 (quintals) | % Change 2021-2019 | Per-capita waste generated in 2020 (quintals) | Per-capita waste generated in 2021 (quintals) |
| --- | --- | --- | --- | --- | --- | --- |
| 282.41 | 251.46 | 246.41 | 78.63 | -69% | 0.34 | 0.11 |
Breakdown of 2021 waste collected (%)
| Type of waste collection | 2020 breakdown (%) | 2021 breakdown (%) |
| --- | --- | --- |
| Separate collection | 21% | 43% |
| Unsorted collection | 79% | 57% |
The main areas of intervention to improve the Bank's environmental performance include management of workplaces and company mobility.
The main workplaces are managed to achieve constant improvement in workplace comfort and an efficient use of natural resources. We are particularly attentive to reducing energy, water and paper consumption and reducing and recovering waste through waste-sorting.
The Bank's main locations are characterised by very high energy and environmental performance. In particular, the Generali Tower in Milan, also known as the "Hadid Tower", is the result of a major urban redevelopment project launched in 2003, focusing on the former trade fair area. The headquarters have been designed to meet the highest international environmental sustainability and energy efficiency standards, resulting in the award of LEED Platinum certification, owing in part to the production of renewable energy via a photovoltaic system and the supply of 100% green energy. The Hadid Tower is also equipped with a BEMS-Building Energy Management System, which optimises and constantly monitors energy performance. Using a dual network to procure water enables an overall water savings of 45%.
Cladding to improve air quality
In addition, 2020 saw the completion of the work on restoring full purifying functionality to the more than 300 theBreath® panels used in the Bergamo, Milan (S. Alessandro) and Trieste (Corso Cavour) offices, which act by purifying the surrounding air, absorbing the polluting molecules, breaking down any bacterial loads present in the air and neutralising odours.
Sustainable renovation
In developing our local logistics network, a process that involves renovating and fitting out our bank branches and Financial Advisors' offices, we adopt the principles and solutions of sustainable architecture, which aim to limit the environmental impact — above all by reducing energy consumption — and to improve worker health and comfort through:
a constantly evolving new mindset focused on 'people', 'buildings' and the 'environment', based on constant research, analysis and an innovative design approach;
use of construction materials and furnishings that meet environmental and economic sustainability and recyclability criteria.
A specialised third-party body certifies that renovation work has been done according to sustainability criteria and with a recyclability index (IRA) as close to 100% as possible.
The pilot project involved renovating the Financial Advisors's office in Pesaro, a process that privileged the use of highly recyclable materials for construction (drywall, glass and aluminium) and fittings (flooring, bathrooms and paint). QS Certificazioni Italia S.r.l. certified that the technical specifications adopted in the work meet environmental sustainability requirements and attest to a recyclability index of 96% (an overall excellent level).
In 2021, two other renovations are being carried out according to this approach.
Administrative employees' business travel is managed so as to ensure:
containment of travel through increasing use of audio and video conferencing, e-learning training courses, etc.;
preference for the use of public or collective transport (company shuttle buses, car pooling, etc.);
introduction of the "new ways of working" concept, i.e., the option of working remotely (generally from home).
We also involve our stakeholders in adopting behaviour with a lower impact on the environment and climate, and in particular our suppliers (procurement ecology), clients (product ecology) and the companies we finance (investment ecology):
procurement ecology: we share our environmental expectations within our supply chain and we have set up mechanisms for encouraging their observance, including through specific clauses that, in the event of violation by our suppliers of the Group's applicable standards and principles, may trigger the cancellation of contracts;
product ecology: we inform our clients of the risks and opportunities associated with climate change and give them the chance to invest in companies with advanced environmental transition strategies, such as investment products linked to UN Sustainable Development Goals 6, 7, 12, 13 and 15;
investment ecology: we have developed strategies for reducing the carbon emissions associated with our portfolios and through our responsible investment policies we exclude financing for companies with a strong impact on the climate or that have committed serious violations of environmental laws.
We support the local communities in which we operate by promoting social, cultural and sport initiatives. Sponsorships, donations and events with entities and associations reflect the sensitivity and values of the Bank and the Generali Group. Our institutional commitment accompanies and reinforces the commitment of our network of Financial Advisors so as to promote a consistent, broad-based activity throughout the local areas.
In particular, in the years from 2017 to the present, we have been part, with our testimonial Federica Brignone, of the sustainable project "Traiettorie Liquide", an environmental sustainability project that aims to raise awareness about public opinion against water pollution in all its forms, emphasising the sustainability and value of water as a limited and not infinite resource, to raise a new awareness, an invitation to change mentality. Over the years, this project has been implemented both through photo shoots aimed at depicting the underwater marine ecosystem, and through symbolic waste collections in Lake Garda and on the Forni glacier, adjacent to the Stelvio.
As Banca Generali we have also always demonstrated our attention to sustainability in the organisation of local events: a concrete example of this attention is the Concert of the Italian Philharmonic Orchestra organised on the terrace of the Scoiatolli Refuge in Cortina overlooking the Cinque Torri in the summer of 2021 and conducted by our testimonial Beatrice Venezi. The green footprint of the show was demonstrated by the possibility of reaching the hut only by chairlift and by the choice of seating the spectators on plaid blankets placed on the lawn, with the aim of not creating a negative impact on the environment in the organisation of the event.
Another example of an event with a sustainable soul is the 'Elbable Regatta 2021', a sailing event with a clear focus on the environment held on the island of Elba, where our consultancy network decided to donate 100% recycled beach towels as gadgets, made from 60% recycled cotton and 40% polyester obtained from recycling bottles collected at sea.
Again with a view to demonstrating our constant interest in environmental protection, on the occasion of Women's Day, we created the Banca Generali forest, donating a tree to the women of BG through a partnership with the company Treedom.
Through sponsorships and with the help of our testimonials, we spread the key values that inspire our business: protection of the territory, enhancement of talent, social commitment.