The Board of Directors today approved a significant modification of the Bank's governance, redefining and expanding the powers of General Manager Gian Maria Mossa, thus entrusting him with the responsibility for heading the company. Pursuant to Article 15, paragraph 14, of the Company's Articles of Association and Article 2386 of the Italian Civil Code, the Board also co-opted Generali Italia S.p.A.'s Chief HR & Organization Officer Giovanni Luca Perin as Non-executive Director of the Company.Mr. Perin declared he does not have any shareholdings in Banca Generali.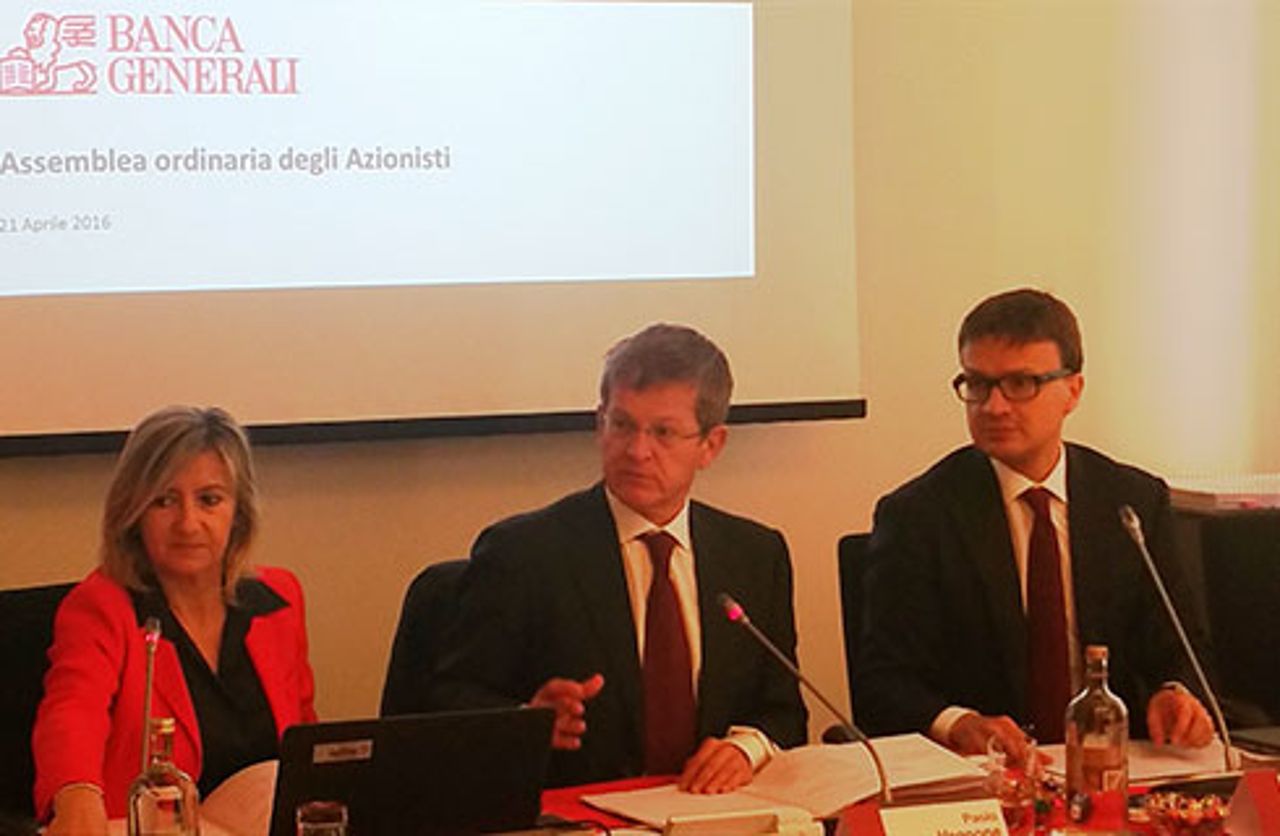 The recognition comes from the German Institute of Quality and Finance, which each year analyzes investment portfolio proposals for a typical client developed by major Italian financial...

The bank led by CEO Gian Maria Mossa strengthens its commitment to sustainable growth in line with plan goals.

La società londinese Standard Ethics - specializzata nell'analisi della finanza sostenibile - ha alzato il Corporate Standard Ethics Rating (SER) a "EE+" dal precedente "EE" con outlook...

Our Bank honored by CFI for commitment to sustainable finance.
Our social channels to stay up to date in real time on the Banca Generali world.