Venerdì 20 maggio 2016 Banca Generali ha inaugurato la nuova sede a Sanremo. Situati in Corso Matteotti 178, a pochi passi dallo storico Teatro Ariston, i nuovi uffici coronano il grande percorso di sviluppo sul territorio dove, nel giro di soli cinque mesi, Banca Generali ha registrato l'ingresso di sette consulenti di alto profilo che gestiscono masse per oltre 200 milioni di euro.
La nuova sede è stata pensata come un innovativo polo finanziario nel quale convivono la parte operativa, con la filiale bancaria, e quella consulenziale, con salottini dove i professionisti di Banca Generali possono assistere la clientela con discrezione e competenza.
"Stiamo premendo l''acceleratore negli investimenti sul territorio andando contro-corrente in un momento in cui la maggior parte degli istituti stanno razionalizzando le proprie posizioni"" - spiega Alessandro Mauri, Area Manager di Banca Generali Financial Planner in Lombardia e Liguria, che aggiunge - ""le complessità dei mercati e le pressioni al risparmio, con la crisi dei modelli di riferimento tradizionali, stanno accentuando il bisogno di un supporto professionale nella pianificazione finanziaria di lungo periodo. Siamo felici di aver messo a disposizione di Sanremo una nuova struttura d''eccellenza per la protezione del patrimonio delle famiglie"".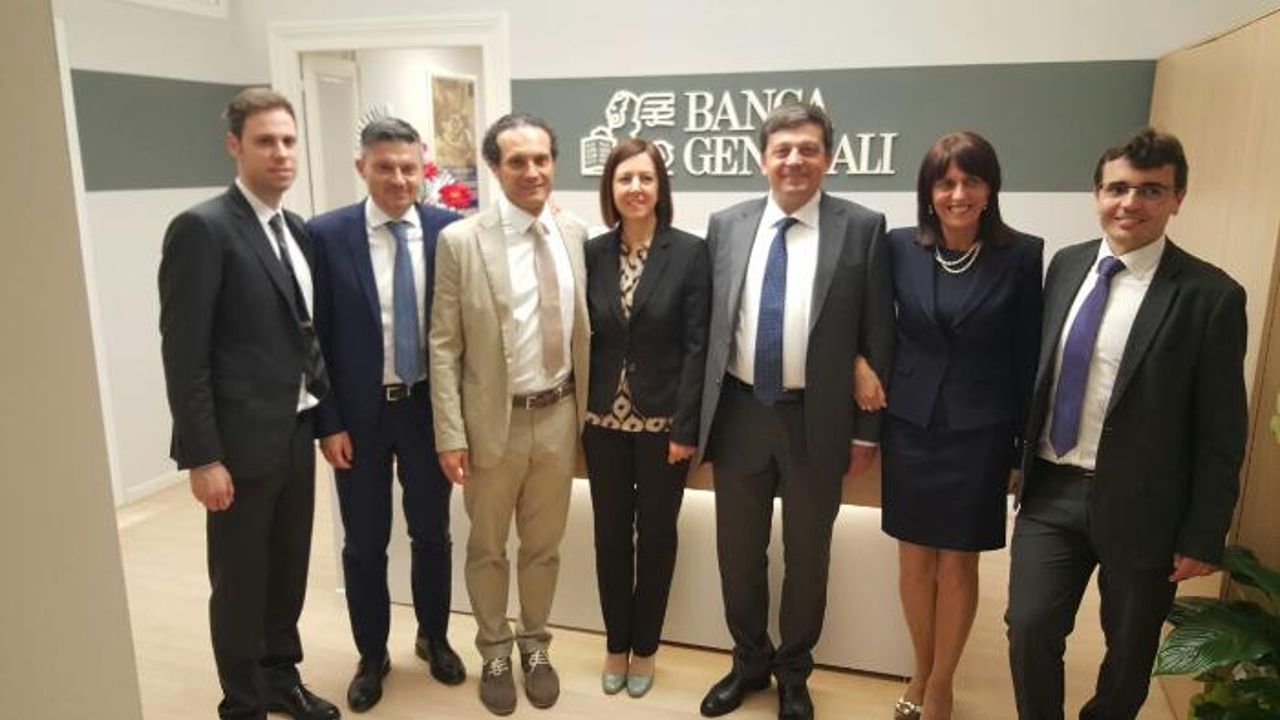 The recognition comes from the German Institute of Quality and Finance, which each year analyzes investment portfolio proposals for a typical client developed by major Italian financial...

The bank led by CEO Gian Maria Mossa strengthens its commitment to sustainable growth in line with plan goals.

La società londinese Standard Ethics - specializzata nell'analisi della finanza sostenibile - ha alzato il Corporate Standard Ethics Rating (SER) a "EE+" dal precedente "EE" con outlook...

Our Bank honored by CFI for commitment to sustainable finance.
Our social channels to stay up to date in real time on the Banca Generali world.