Banca Generali has doubled the growth rate of net inflows of managed products in H1 (€€3.4 billion, +101%), thanks to the efficacy of wrapper solutions (€€2.3 billion YTD) which enhance the advantages of the advisory service and investment protection.
The estimates have been revised upwards for 2017 and the CEO has expressed his confidence that the Bank will continue to outperform the market in the future (+141% growth in total assets over the past 10 years, against +74% of the Assoreti market excluding the top 5 operators), thanks to the strength of its own FA network, the exclusive approach of the wealth management services and the focus on technology developed exclusively for its own solutions.
The focus on new platforms, the flexibility of the pricing system for advanced advisory with the Fee on Top and Fee Only options for assets under management, and the quality of the risk and capital protection approach are the factors that place the Bank in pole position for when the new regulation becomes effective.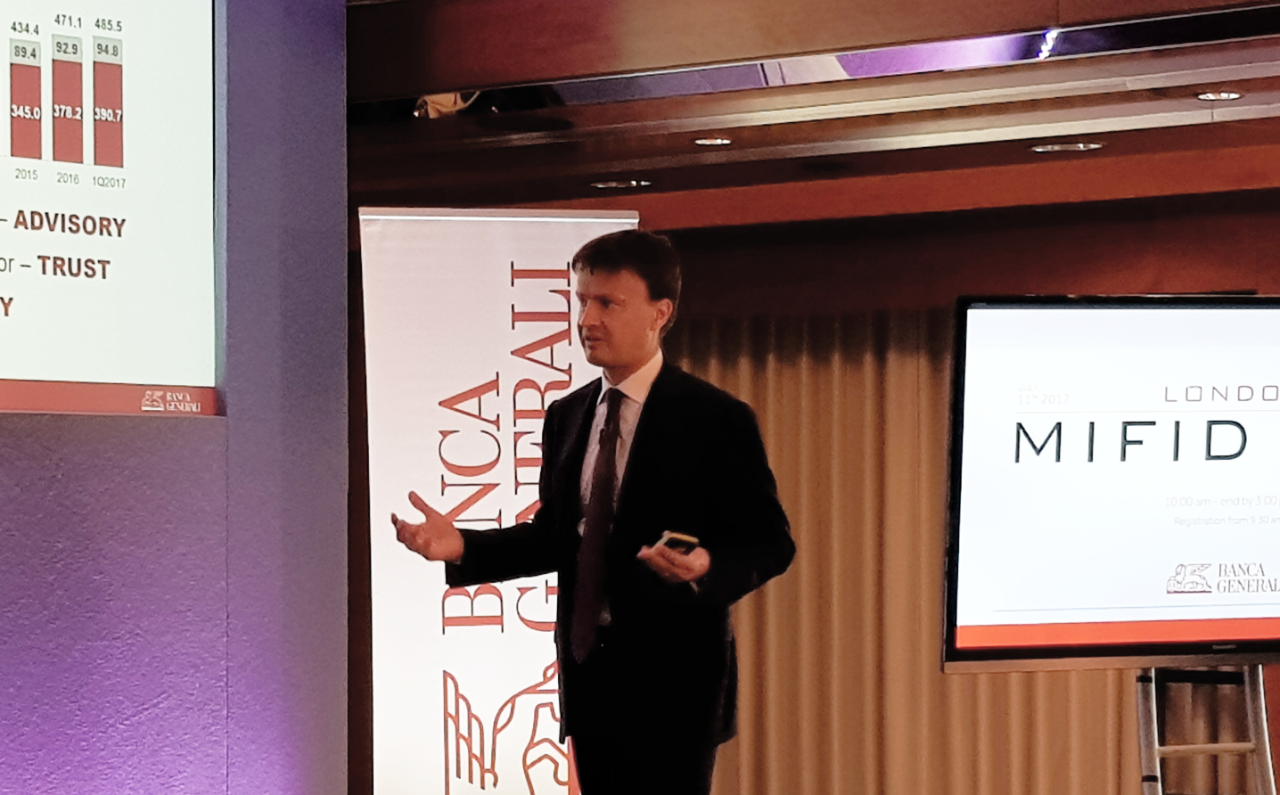 Press and media
Our social channels to stay up to date in real time on the Banca Generali world.