Tappa torinese per "Ricette di Innovazione", il format ideato da Banca Generali per discutere di come la tecnologia sta cambiando le nostre vite. Martedì 16 ottobre nella straordinaria cornice delle OGR - Officine Grandi Riparazioni di Torino, l'AD di Banca Generali Gian Maria Mossa ha incontrato Carlo Barlocco, Presidente di Samsung Electronics Italia, Filippo Rizzante, CEO di Reply e il vice Direttore de La Stampa, Luca Ubaldeschi per parlare di come l'era digitale stia trasformando gli stili di vita della nostra società e di come le aziende si debbano saper reinventare per offrire ai clienti una user experience sempre più completa.
Testimonial d'eccezione della serata è stato poi lo chef stellato Davide Oldani che ha idealmente ospitato i relatori al "Tinello", una replica del tavolo con vista cucina del suo ristorante D'O di Cornaredo (MI).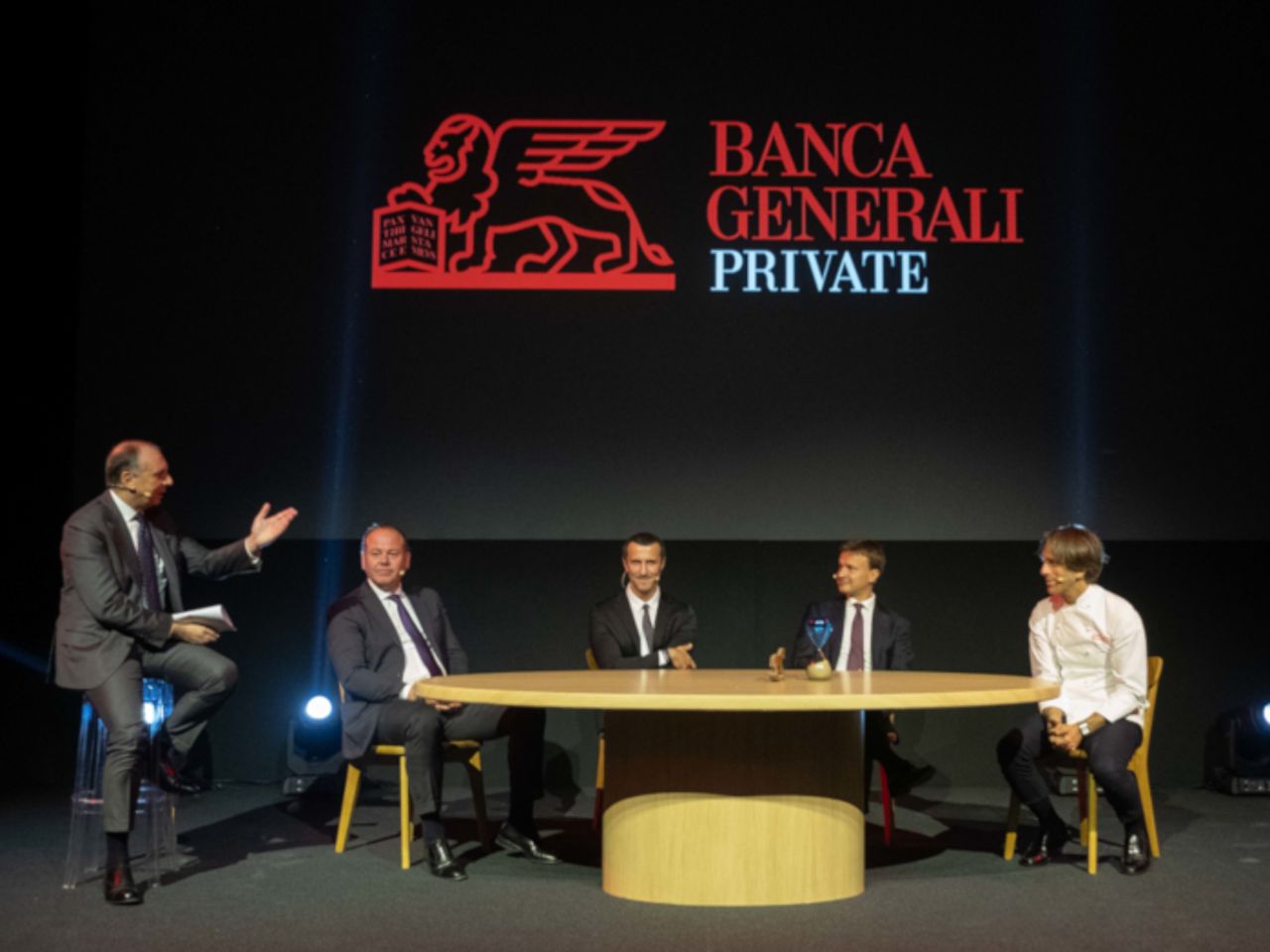 Press and media
Our social channels to stay up to date in real time on the Banca Generali world.