Banca Generali's "Ricette di Innovazione" arrive at the Università Cattolica del Sacro Cuore of Milan. In front of more than 300 students, the CEO of Banca Generali, Gian Maria Mossa, discussed with Federico Rajola, Director of Cetif, and with Davide Dattoli, CEO of Talent Garden and the only Italian in the Forbes list of the Under 30 most influential in Europe.
Fintech, Artificial Intelligence, co-working and digital platforms for financial services have been some of the ingredients of the meeting with the young students, focusing on the importance of the valorization of the talents to draw a path of sustainable growth.
Banca Generali's CEO Gian Maria Mossa stated: "The real challenge is to create value in a sustainable way, involving the community. Technology is a fundamental tool, but it must be able to create value not only in economic terms, but –for us- also to the relationship based on trust between the banker and the client. We believe in sharing goals to inspire people, bringing a contribution to the community and to the system".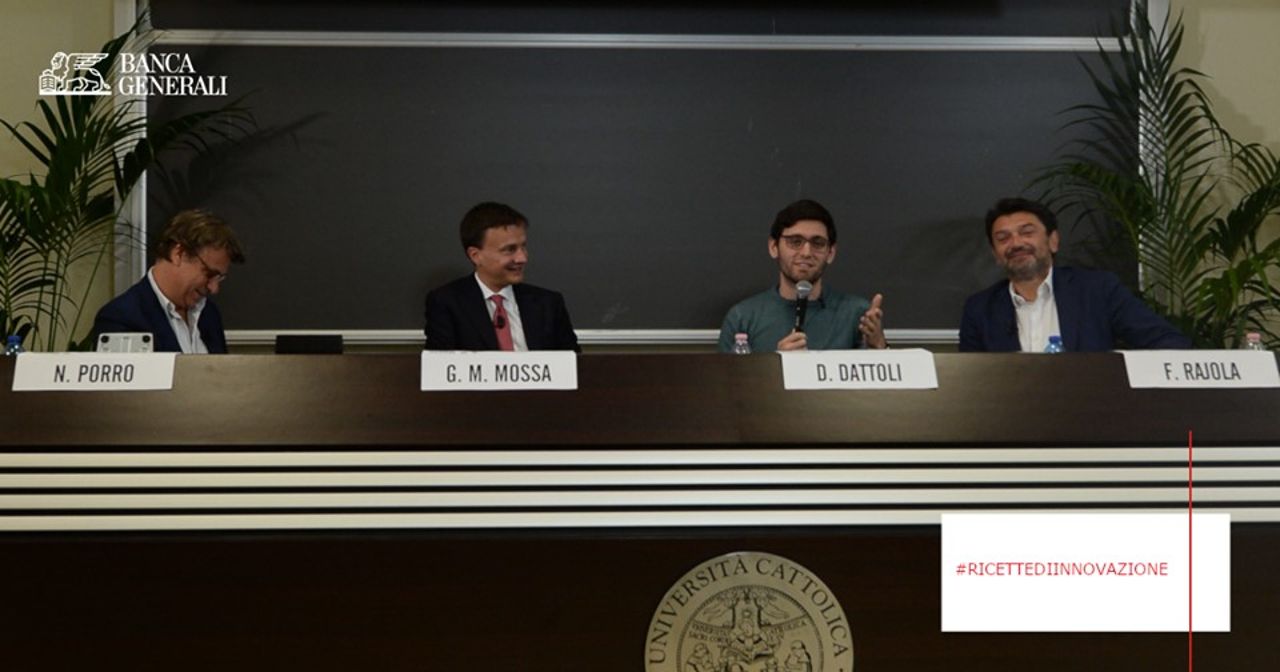 The recognition comes from the German Institute of Quality and Finance, which each year analyzes investment portfolio proposals for a typical client developed by major Italian financial...

The bank led by CEO Gian Maria Mossa strengthens its commitment to sustainable growth in line with plan goals.

La società londinese Standard Ethics - specializzata nell'analisi della finanza sostenibile - ha alzato il Corporate Standard Ethics Rating (SER) a "EE+" dal precedente "EE" con outlook...

Our Bank honored by CFI for commitment to sustainable finance.
Our social channels to stay up to date in real time on the Banca Generali world.