Banca Generali has received the gold medal by the German Institute Quality and Finance as the Best Financial Advisory network for customer satisfaction. The result came thanks to a very positive response, with 64% of customers who described themselves as extremely with the quality of the service offered by Banca Generali's financial planners, compared with 58% of the average level of satisfaction in the industry. In the Institute's research, Banca Generali has been rated the best of all competitors, finishing ahead of Sanpaolo Invest, Fineco and Allianz Bank, confirming also in the perception of the customer the hallmarks of a range of services geared to the quality and excellence.
Gian Maria Mossa, Joint-General Manager of Banca Generali, said: "We are very proud of this recognition that comes directly from risparniatori, customers who palpable our services and the expertise of our professionals. I am happy to share the Palm d ' gold with all of our colleagues experience that every day help savers in the challenges of financial planning with an extraordinary commitment. The challenges that lie ahead in the coming months promise to be even more distinctive and exciting for those of us who wants to become the first private bank in Italy for quality and innovation."
The medals of the German Quality and Finance is one of the most prestigious certifications of satisfaction of end customers, thanks to the absolute independence in the surveys.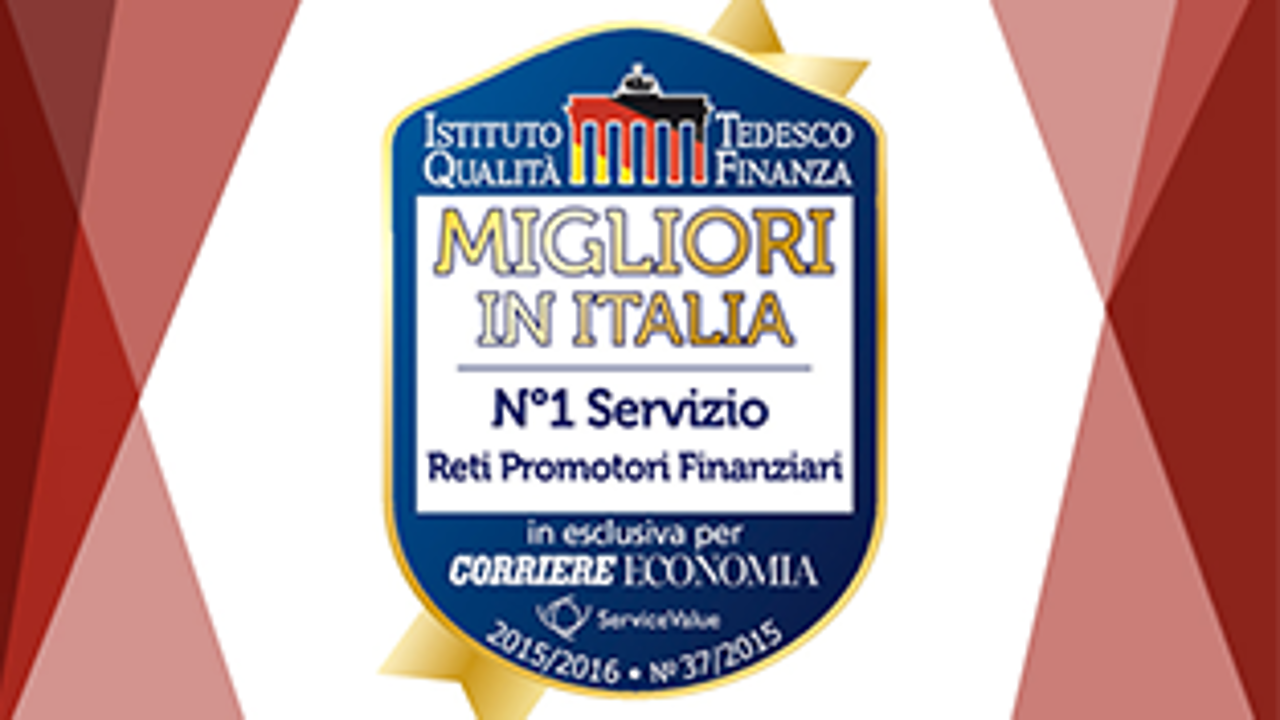 The bank led by CEO Gian Maria Mossa strengthens its commitment to sustainable growth in line with plan goals.

La società londinese Standard Ethics - specializzata nell'analisi della finanza sostenibile - ha alzato il Corporate Standard Ethics Rating (SER) a "EE+" dal precedente "EE" con outlook...

Our Bank honored by CFI for commitment to sustainable finance.

MSCI, a leading international ESG rating company, has raised its rating for Banca Generali.
Our social channels to stay up to date in real time on the Banca Generali world.