At the prestigious Galileo Festival, held in Padua from 5 to 7 May, Banca Generali was called upon, as a result of its extensive efforts at the forefront of the field of investment and private banking solutions, to support the event and contribute its experience to the roundtable on the digital future of banking.
The partnership with the Festival served as a showcase for Banca Generali, for which innovation is one of its strengths. The Bank's ambitious projects aimed at developing comprehensive wealth services and ability to implement next-generation platforms as part of its operating tools were the distinctive elements that drew the attention of the experts at the University of Padua and the well-regarded journalists from Il Corriere della Sera responsible for the event's foundations and contents. For three days, Padua was the innovation capital, thanks to a cycle of conferences, presentations and debates with international guests and cases emblematic of the focus on progress, open to thousands of visitors, as in the last year's successful edition. A real 'innovation village' was set up on the university campus to illustrate the new concepts in the various fields of knowledge.
In addition to the Banca Generali's presence as partner to the initiative, Riccardo Renna — head of the Bank's Business Development Department — contributed his experience to the roundtable that was held on Friday 6 May on the subject "Will technology kill banks?" He discussed the matter with Matteo Arpe, a successful banker and founder of Tinaba, Angelo Meregalli, General Manager of PayPal for Italy, and Alberto Dalmassi, founder and CEO of Satispay. The roundtable was moderated by Editor-in-Chief of Il Corriere della Sera, Nicola Saldutti, responsible for the newspaper's Economy section. The companies that added their illustrious names to the 2016 edition of the Galileo Festival included important innovators such as Tesla, Facebook, Vodafone and Brembo. Like them, Banca Generali continues to demonstrate its future-oriented approach through its presence at the event.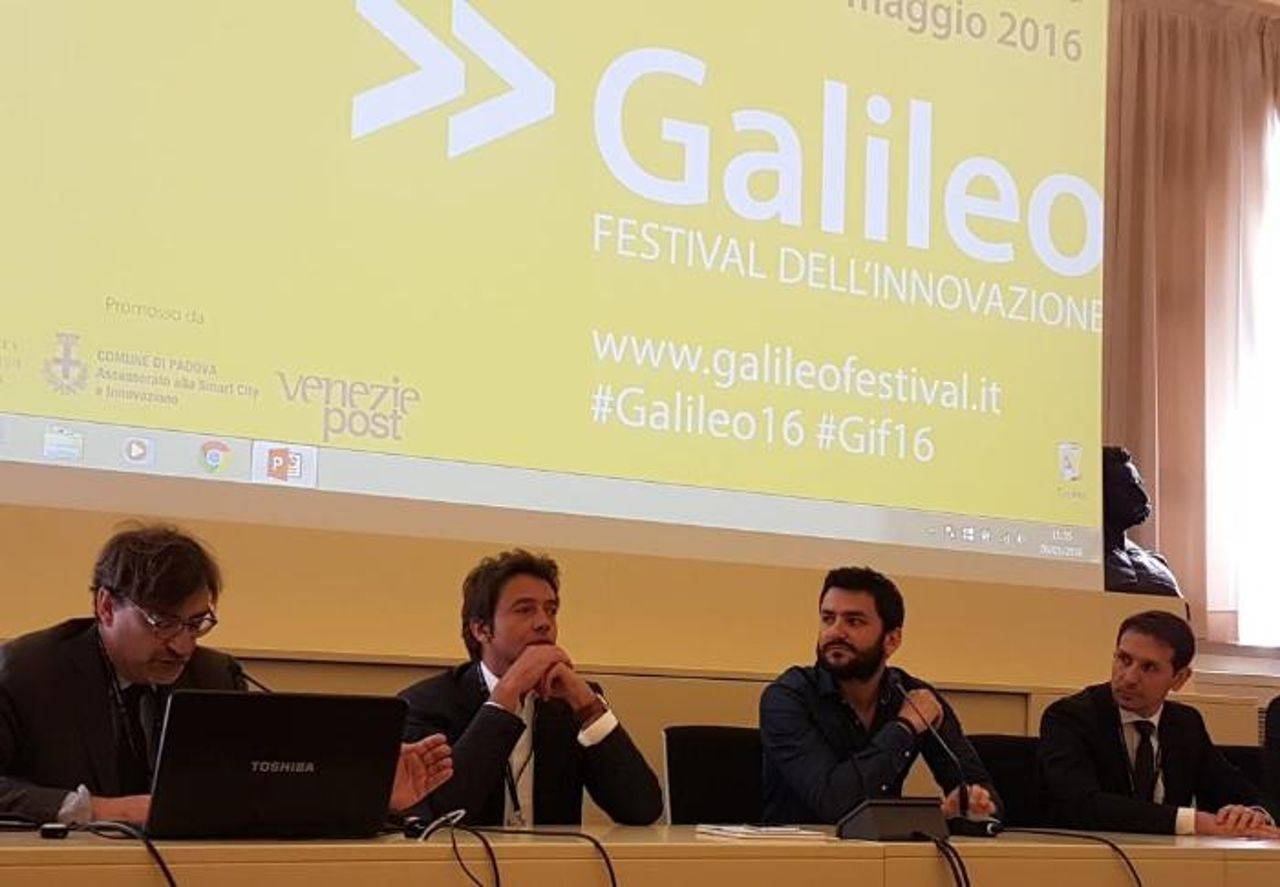 The recognition comes from the German Institute of Quality and Finance, which each year analyzes investment portfolio proposals for a typical client developed by major Italian financial...

The bank led by CEO Gian Maria Mossa strengthens its commitment to sustainable growth in line with plan goals.

La società londinese Standard Ethics - specializzata nell'analisi della finanza sostenibile - ha alzato il Corporate Standard Ethics Rating (SER) a "EE+" dal precedente "EE" con outlook...

Our Bank honored by CFI for commitment to sustainable finance.
Our social channels to stay up to date in real time on the Banca Generali world.