At the Investor Day in London Mossa raises the growth estimates after presenting the recipe for facing the regulatory changes of MiFID.
Banca Generali is once again ready at the starting gates for the industry sprint with MiFID II.
The company headed by Mossa appeared in London before the international financial community, responding point by point to the bank's dynamics in the face of the regulatory changes.
And despite the concerns that have gripped the industry about the major changes to the models of transparency, attention to service and top quality for clients, reporting and cost focus, Banca Generali has shown great confidence about the opportunity to accelerate its growth. Total assets are estimated to rise from €52 billion in Q2 (€50.1 billion at the end of March) to €70 billion at the end of the next three-year period (2021).
The focus on the central role of advisory, the quality of customer service and digital evolution has demonstrated the effectiveness of a distinctive business model characterising Banca Generali as the first private bank listed on the Milan Stock Exchange.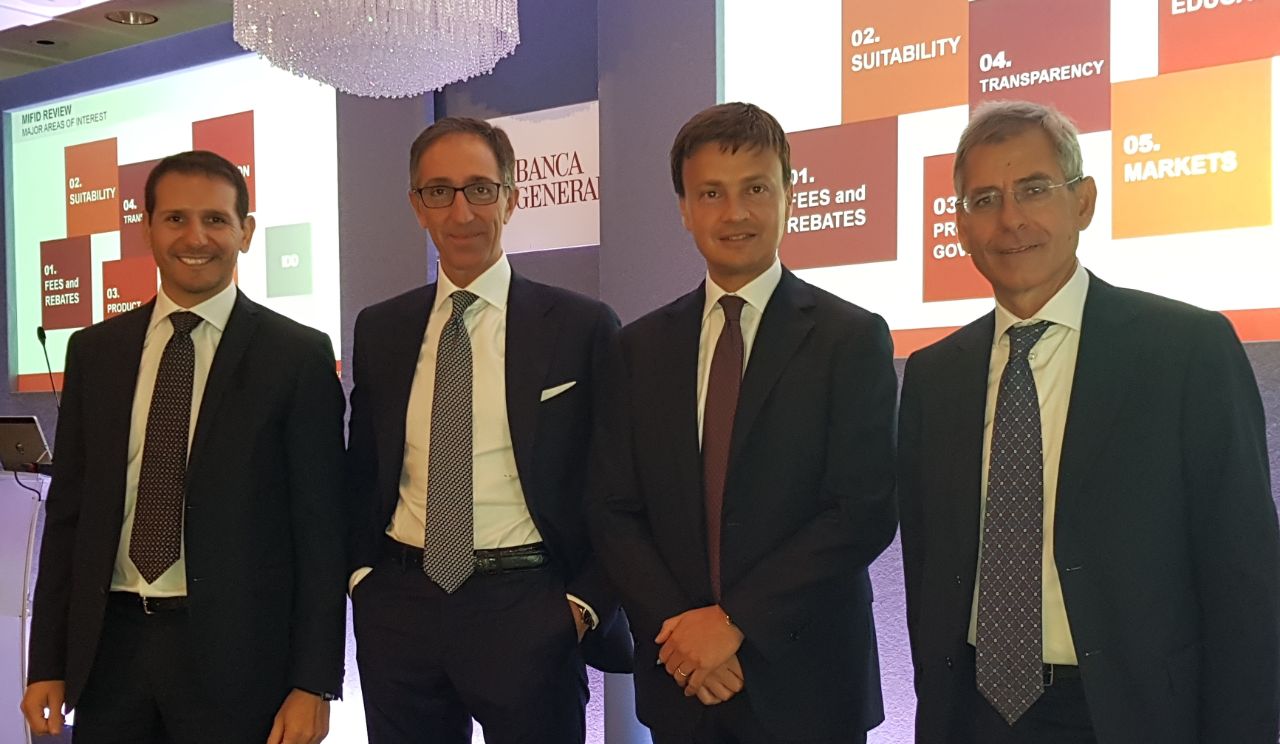 The recognition comes from the German Institute of Quality and Finance, which each year analyzes investment portfolio proposals for a typical client developed by major Italian financial...

The bank led by CEO Gian Maria Mossa strengthens its commitment to sustainable growth in line with plan goals.

La società londinese Standard Ethics - specializzata nell'analisi della finanza sostenibile - ha alzato il Corporate Standard Ethics Rating (SER) a "EE+" dal precedente "EE" con outlook...

Our Bank honored by CFI for commitment to sustainable finance.
Our social channels to stay up to date in real time on the Banca Generali world.