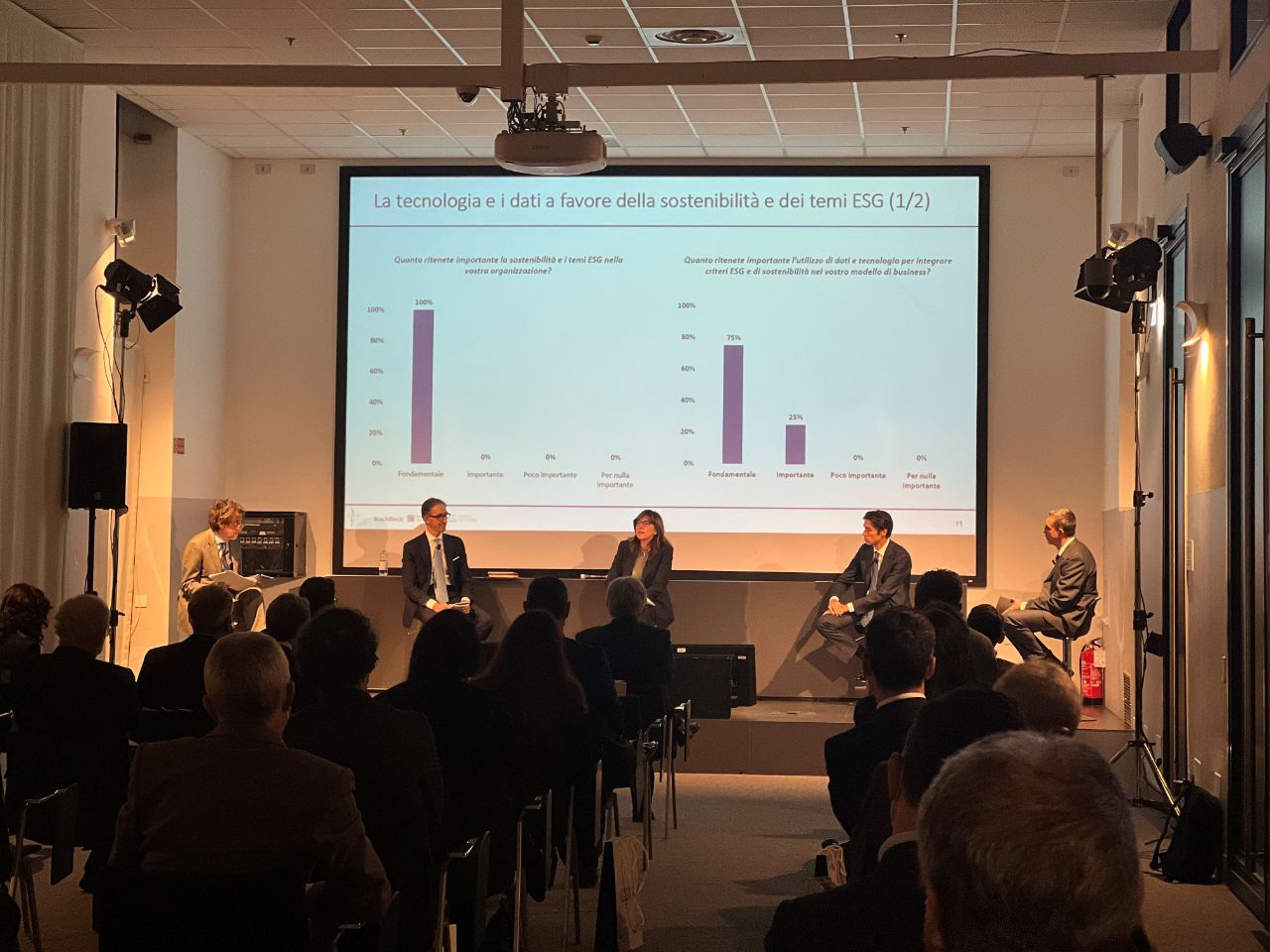 Private Banking: Banca Generali and LIUC present the new results of the Private Banking Observatory 2021
Sustainable investments and technology: how will the world of private banking change in light of these two drivers?
This is what we asked last night during the event organized with LIUC - Cattaneo University at Palazzo delle Stelline in Milan where we presented the results of the Private Banking Observatory.
The meeting was opened by the President of the Observatory's scientific committee, Anna Gervasoni who commented: "A pervasive technological transformation is underway in the financial services industry that also impacts Private Banking. Technology and innovation are a priority in the CEO's agendas: technology is the enabling pillar to continue to evolve the business model, create sustainable value and cope with the generational transition".
Our Deputy General Manager Andrea Ragaini also took part, saying: "Technology is a crucial element that in the private banking industry is acquiring considerable importance, not only as a new communication channel with the Customer, but also as a useful tool for work of the banker who will increasingly need to collect data in order to offer a better service with a relationship based on trust".
The 2021 edition of the Private Banking Observatory also saw the contribution of two leading international investment companies that are characterized by a sustainable approach to investments: Blackrock and BNP Paribas.
The Private Banking Observatory with LIUC - Cattaneo University
In 2014, together with LIUC - Università Cattaneo, we founded the first permanent Observatory on Private Banking in Italy with the aim of monitoring the sector and investigating important issues by offering an accurate snapshot of the private savings market.
As part of the Observatory, together with LIUC we have also created a proprietary index capable of determining the overall market trend and performance, constituting a valid and immediate analysis tool, a point of reference for the entire sector.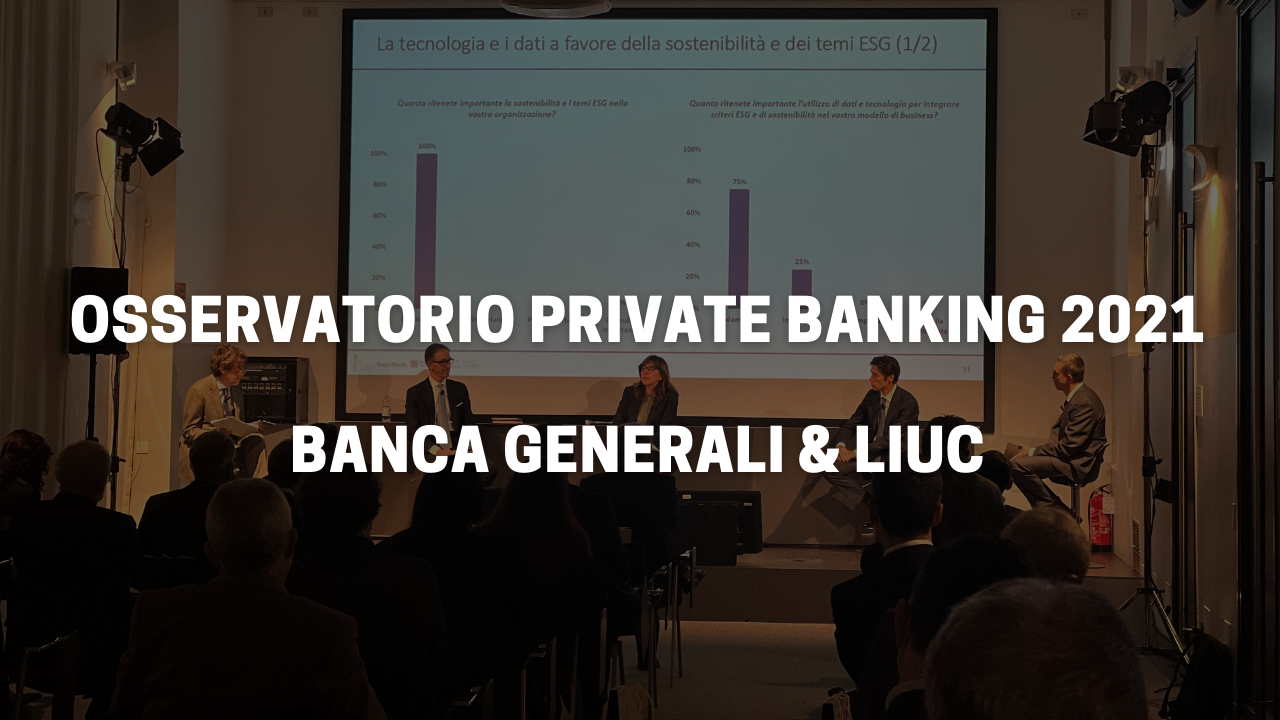 Watch the event!
The recognition comes from the German Institute of Quality and Finance, which each year analyzes investment portfolio proposals for a typical client developed by major Italian financial...

The bank led by CEO Gian Maria Mossa strengthens its commitment to sustainable growth in line with plan goals.

La società londinese Standard Ethics - specializzata nell'analisi della finanza sostenibile - ha alzato il Corporate Standard Ethics Rating (SER) a "EE+" dal precedente "EE" con outlook...

Our Bank honored by CFI for commitment to sustainable finance.
Our social channels to stay up to date in real time on the Banca Generali world.